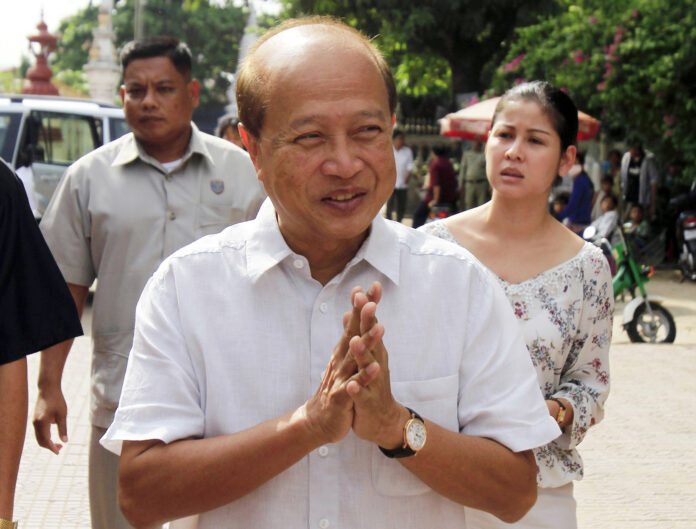 PHNOM PENH — Former Cambodian Prime Minister Prince Norodom Ranariddh has been seriously injured in a road crash that killed his wife and injured at least seven other people.
A senior official from his FUNCINPEC political party said the 74-year-old Ranariddh was in a convoy Sunday along with senior party figures heading toward Sihanoukville in southwest Cambodia when a taxi traveling in the opposite direction slammed into his SUV.
Sihanoukville police chief Gen. Chuon Narin said Ranariddh — a son of the late King Norodom Sihanouk — suffered head injuries. He was transferred to Phnom Penh for urgent treatment. Chuon Narin said Ranariddh's wife, Ouk Phalla, died in a hospital.
Ranariddh was co-prime minister for four years in a power-sharing arrangement with current Prime Minister Hun Sen after a U.N.-organized election in 1993.