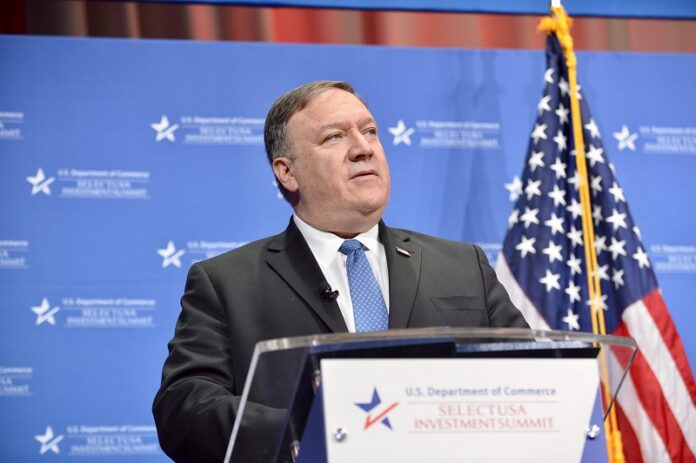 WASHINGTON — North Korea will be just the first stop on Secretary of State Mike Pompeo's first around-the-world trip as America's top diplomat.
After visiting the North Korean capital later this week, the State Department said Monday that Pompeo will travel to Japan, Vietnam and the United Arab Emirates before heading to Belgium, where he will accompany President Donald Trump at the NATO summit in Brussels. There, he will also co-host a meeting of the global coalition against the Islamic State group.
The trip to Pyongyang will be the first by a senior U.S. official since Trump's historic meeting with Kim Jong Un in Singapore last month.
Pompeo last visited Pyongyang in May ahead of the Trump-Kim summit and traveled there secretly in early April while he was director of the CIA.