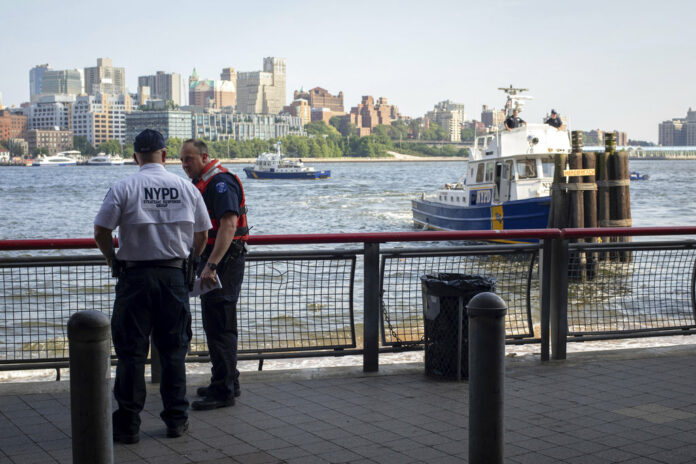 NEW YORK — The man who police say fled to Thailand after carrying his dead 7-month-old baby around in a backpack and tossing his body into a river near the Brooklyn Bridge has been returned to New York City.
Thirty-seven-year-old James Currie arrived at Kennedy Airport Thursday. Police say authorities stopped Currie from entering the country when he landed in Bangkok.
Currie faces a felony charge of concealment of a human corpse. Additional charges could be filed pending an autopsy.
Police say Currie took the baby to his Bronx apartment Saturday, under a custody arrangement. The baby's mother called 911 after trying to reach Currie the next day.
A tourist from Oklahoma spotted the body Sunday. Her husband pulled the lifeless baby from the East River to shore and tried reviving him.
Related stories:
NYPD: US Dad Fled to Thailand After Tossing Dead Baby in River