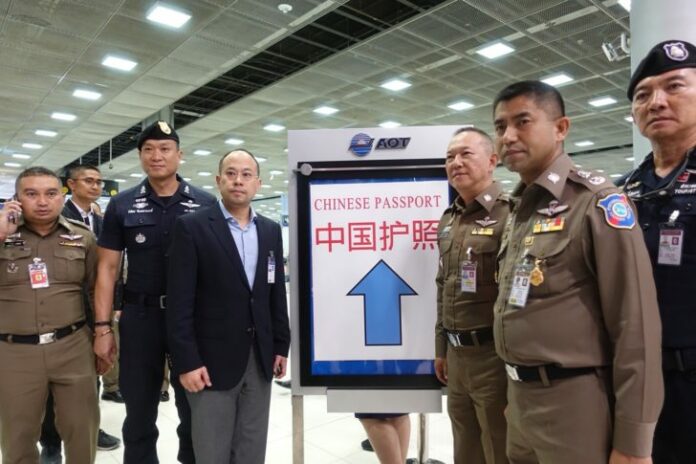 BANGKOK — Those who want independence for Hong Kong and Taiwan won recognition from an unlikely source this week: Thai immigration police.
The force said Friday they are looking into media reports that citizens from the two regions were denied access to newly opened "premium lanes" for Chinese visitors. One immigration official blamed a "misunderstanding" by the officers manning the stations.
"I think there might be some misunderstanding," Maj. Gen. Phrutipongse Prayoonsiri, who oversees Don Mueang Airport's checkpoints, said in an interview. "Our puu yai are looking into this. They are discussing the matter."
The immigration authorities unveiled the Chinese-only fast track lanes on Aug. 3 at five airports across Thailand in an effort to reduce waiting times for Chinese tourists.
But several Chinese media sites reported that travelers from Hong Kong and Taiwan were denied use of the lanes by the Thai officers.
Hong Kong is a special administrative region under the Chinese authority, while Taiwan – which does not formally recognize the mainland government as legitimate – considers itself to be a Chinese territory and not an independent nation.
Phrutipongse said travelers from both regions are treated as Chinese by immigration protocols, and should be eligible to use the fast-track service.
Up to 10 million Chinese are projected to visit Thailand by year's end, according to a forecast by Kasikorn Bank. However, experts are expecting a dip in that number after a ferry sinking that killed 47 Chinese tourists in July.
Related stories: