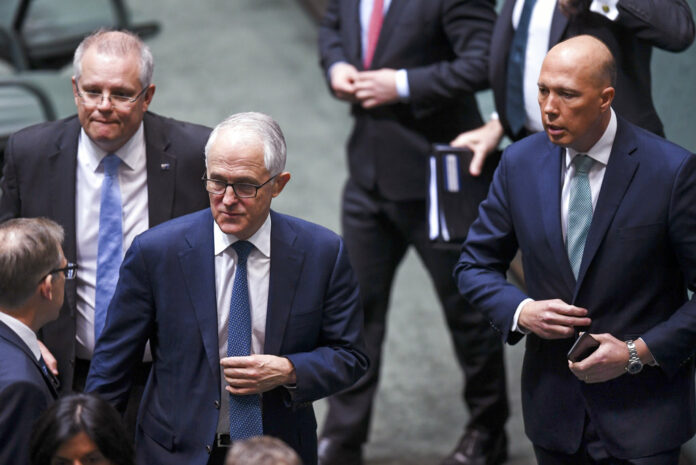 CANBERRA, Australia — Australia's ruling party has chosen Treasurer Scott Morrison to become the next prime minister.
Morrison will replace Prime Minister Malcom Turnbull, who is expected to resign.
Friday's ballot among Liberal Party lawmakers means Australia's sixth change of prime minister in 11 years, prolonging an era of extraordinary political instability.