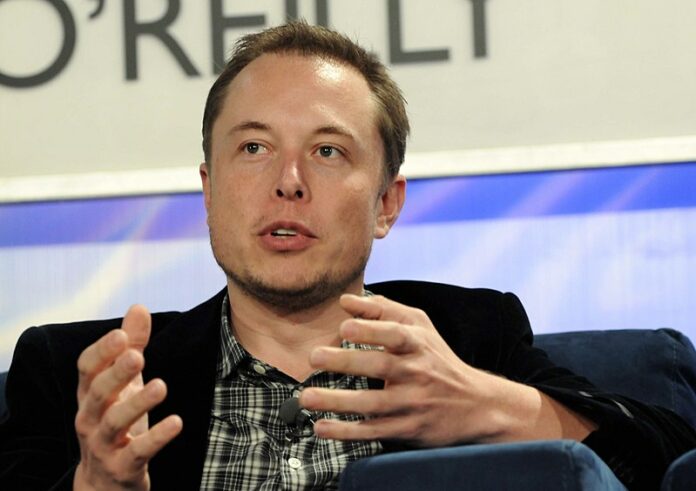 DETROIT — Tesla apparently is having trouble informing customers about deliveries of the Model 3 mass-market electric car.
In a Twitter response to a Model 3 buyer Wednesday, CEO Elon Musk wrote that customers "may experience longer response times" because of a large increase in vehicle deliveries in North America. He wrote that resolving the issue is Tesla's top priority.
Earlier in the day, the customer tweeted to Musk that he couldn't get a vehicle identification number from his sales adviser even though he is scheduled to pick up his Model 3 on Monday. The customer wrote that his loan for the car is up in the air. Normally vehicle identification numbers are needed for loan paperwork.
The customer wrote that his experience with Tesla has been a nightmare and the adviser isn't responding to emails.
Musk apologized and wrote that he's working on the issue. Tesla spokesmen did not immediately comment.
Tesla is counting on sales of the Model 3 to generate cash to make debt and expense payments and turn a sustained profit starting this quarter. The company said it has more than 400,000 orders for the car, which starts at USD$35,000 but can't be purchased yet for less than $49,000.
Also Wednesday, another executive announced he was leaving Tesla, the fourth departure in the last two weeks.
Justin McAnear, vice president of global finance, wrote in a statement distributed by Tesla that he will leave the company Oct. 7 to take a chief financial officer role at another company that he didn't identify.
"This was simply an opportunity I couldn't pass up," he wrote, adding that he loved working at Tesla and has great respect for his colleagues. McAnear wrote that a number of people will step up to fill his role
Last week David Morton, chief accounting officer, stepped down after only a month on the job at Tesla Inc. The company said in a regulatory filing that Morton was leaving due to the level of public scrutiny and the pace at the company but not over any disagreements with Tesla's leadership or its financial reporting.
That followed a report on Friday that Gabrielle Toledano, head of human resources, would not return to Tesla after a leave of absence. And communications chief Sarah O'Brien confirmed that her last day on the job was Wednesday. She wouldn't give a reason for her departure, which she said has been in the works for two months.
Late Friday, replacements were named for Toledano and O'Brien, and Musk also promoted Vice President Jerome Guillen to president for automotive, overseeing all auto operations including the parts supply chain.
The departures come as Musk's behavior has become more erratic in recent weeks. His conduct has been questionable since the first-quarter earnings conference call when he criticized Wall Street analysts for asking "bonehead" questions about the company's finances. Then he labeled a British diver who aided in the cave rescue of Thai football players a pedophile, and after apologizing, doubled-down on his accusation last week. He also took a hit off what apparently was a marijuana-tobacco joint during a podcast interview that made its rounds on YouTube.
But the most questionable action came when Musk tweeted Aug. 7 that he had secured funding to take the company private at $420 per share to get away from the short-term pressure of Wall Street. The tweets pushed the electric vehicle and solar panel maker's stock price up 11 percent that day. But it subsequently fell when Musk revealed that funding wasn't locked down.
On Aug. 24 Musk put out a statement saying the go-private deal was off, drawing scrutiny from the Securities and Exchange Commission.
Shares of Tesla closed Wednesday up 4 percent at $290.54, and they were down slightly in after-hours trading.
On Tuesday, Nomura analyst Romit Shah downgraded his rating on the company's stock from "Buy" to "Neutral" on worries about Musk's erratic behavior. The behavior is likely to have contributed to recent executive departures including Morton, Shah wrote.
Story: Tom Krisher