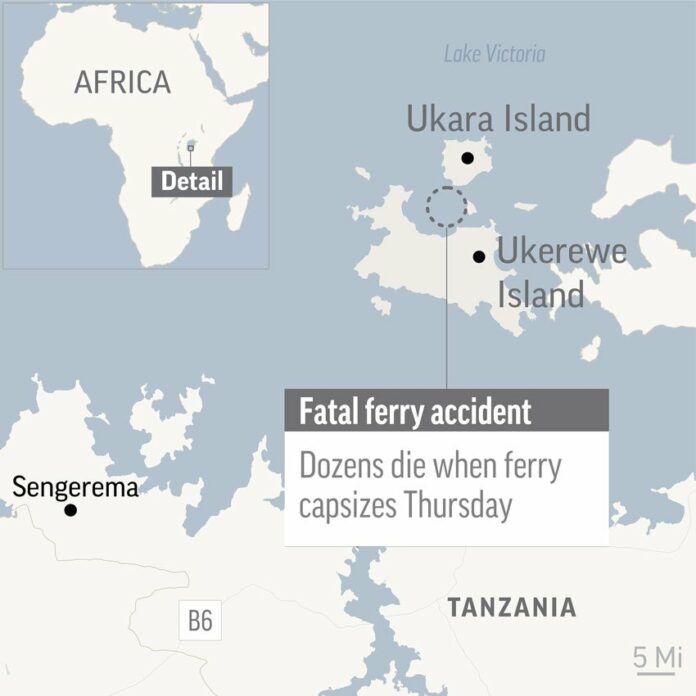 KAMPALA, Uganda — A regional official in Tanzania says the death toll has risen to 86 after a ferry sank on Lake Victoria.
John Mongella, commissioner for the Mwanza region, says the toll is likely to rise as search and rescue operations resume Friday morning.
The government says the passenger ferry MV Nyerere was traveling between Ukara and Bugolora on Thursday when it sank.
Such ferries often carry hundreds of people and are overcrowded.
Accidents are often reported on the large freshwater lake surrounded by Tanzania, Kenya and Uganda.
Some of the deadliest have occurred in Tanzania, where passenger boats are often said to be old and in poor condition.