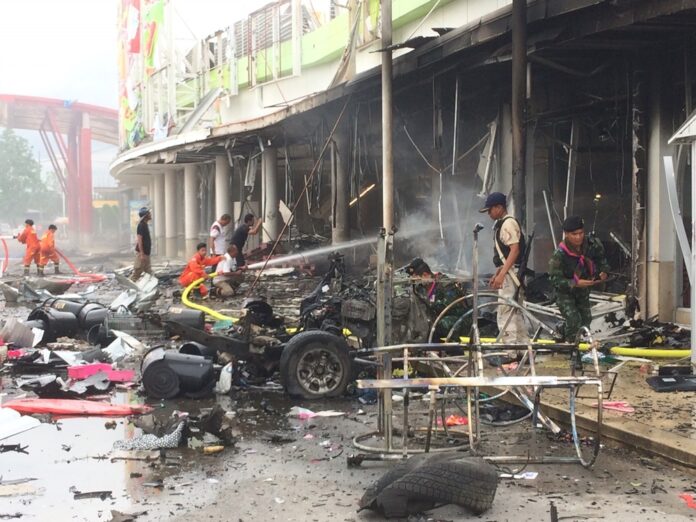 PATTANI — Suspected insurgents killed one person and wounded four others in a roadside ambush in southern Thailand, a region where a Muslim separatist rebellion has been active for more than a decade, police said Thursday.
Also on Thursday, a court convicted two men of involvement in the May 2017 car bombing of a busy shopping center in Pattani province in which 61 people were hurt when the building was partly blown apart.
The men, charged with attempted premeditated murder and use of bombs, were given the death penalty, but the penalty was commuted to life in prison because they confessed.
Police Capt. Sanguansak Kaewmoon said an unknown number of gunmen used assault rifles to open fire Wednesday on a pickup truck carrying seven people returning from a hunting trip in Yala province. The ambush left the truck riddled with bullet holes.
Police suspect the assault was carried out by Muslim separatists who have been conducting a low-level but deadly insurgency in Thailand's three southernmost provinces of Pattani, Yala, and Narathiwat. Their campaign has led to the deaths of almost 7,000 people since the rebellion flared in 2004.
Government efforts to curb the violence have had minimal results.
There have been on-again, off-again talks between officials and a variety of Muslim insurgent groups, but they have failed to make headway, and it remains unclear if the groups participating even have control over the people carrying out the attacks.