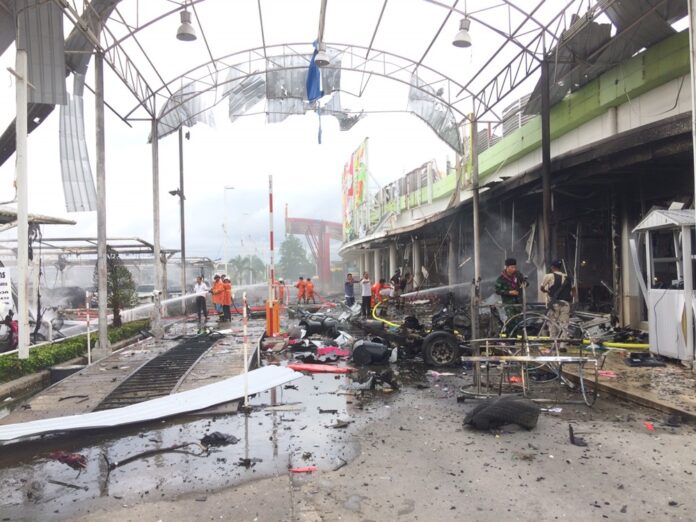 PATTANI — A southern court sentenced two men to life in prison Thursday for engineering a car bomb attack that injured more than 50 people.
Suhaimee Samae and Samae Mama were found guilty of the explosion which struck a Big C shopping center in downtown Pattani in May 2017. The blast wounded 56 people.
The two men were initially given death penalties, but their sentences were commuted to life because they confessed their guilt. Their lawyer said they will appeal the verdict.
According to prosecutors, Suhaimee and Samae, the latter of whom was an imam, lured a pickup truck driver to a mosque on the pretense of a job before murdering him and stealing his truck. The vehicle was later used to carry out the attack, prosecutors said.
At a Thursday news conference, the military said 10 other people connected to the bombing are still on the run.
The southern border provinces of Pattani, Yala and Narathiwat have been rocked by waves of secessionist violence since early 2004, a conflict that has claimed more than 6,500 lives, including those of many civilians.