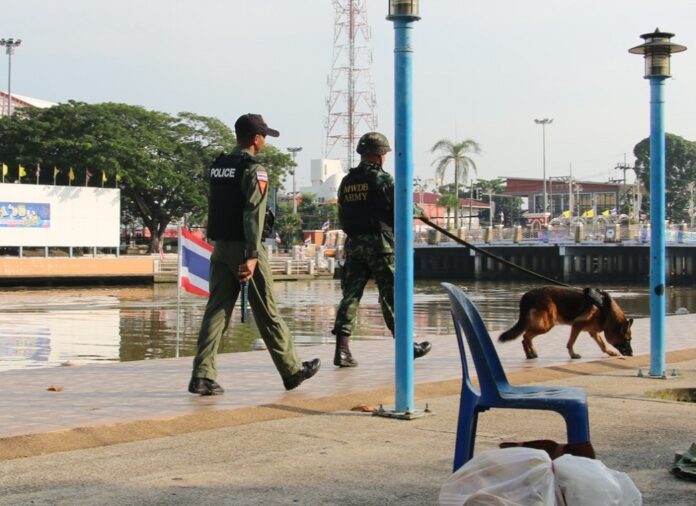 Beyond whether you are for Israel or Palestine in the latest war, some Thai-Malay Muslims see the latest conflict in the middle east through a different prism. Soon after Hamas' inhumane attack against Israel on Oct. 7 and Israel's counterattack, a Thai Malay-Muslim Facebook friend said he feels as if Palestine is Pattani and Thailand is Israel.
This reflects the long-simmering views that the deep south, or the four-southernmost provinces of Thailand today, namely Pattani, Yala, Narathiwat, and Songkhla, have been an internal colony of Thailand for over a century now and some local people still aspire for an independent homeland.
This is not something most Thais want to hear, however. Majority of the Thai press routinely refer to separatists (or freedom fighters, depending on your views) as "southern bandits" or "joen tai" (โจรใต้) in order to degrade and delegitimize the struggles of these people in the deep south.
Writing for Prachatai English, Japanese scholar Hara Shintaro, a resident of Pattani who married a Thai-Malay Muslim, recently penned an article on the impact of "Palestine-Israel crisis on Patani/the southern border provinces of Thailand" and noted, "the reactions of the local Muslims are most visible in Facebook activism, such as posting political messages or changing profile pictures to include symbols displaying sympathetic support for the Palestinians."
Shintaro also quoted a statement by BRN (Barisan Revolusi Nasional), the prominent Malay separatist group, saying "BRN and Patani Malay Muslims stand by the Muslim brothers and sisters in Palestine because we are both colonized, and our fight against the colonizers (the Siamese in Patani and the Israelis in Palestine) is legitimate." Shintaro then noted the new Srettha Thavisin administration has yet to resume the "peace dialogue" which has been suspended for eight months now.
I have heard some Thais saying in the past only a tiny number of radicals in the deep south want to see an independent Pattani homeland, or Patani (with one "t"), as those for its independence prefer to call it. Others said we can talk about independent Pattani after Americans leave America to the native Americans, Canadians leave Canada to the First Nations, and Australians leave Australia to the aboriginal people.
While there may be some basis of uncomfortable truth in that, what we can and should do is to devolve power, or at least decentralize the deep south and make local Thai-Malay Muslims feel less like second class citizens and more like a truly equal partner of Thailand.
It is clear at this stage that most non-Muslim Thais would 'naturally' be against an independent Pattani, but it should not mean we need to continue to treat Thai-Malay Muslims like second class citizens. For example, Move Forward Party made the right move recently when its MPs, including Rangsiman Rome, who chairs the House Committee on Security Affairs, met with Defense Minister Suthin Klangsaeng earlier this week in a bid to convince him and the government to lift the prolonged emergency decree in many parts of the deep south sooner than later.
We need to reduce the restrictive security measures in the deep south that alienate and repress people there, and more, and hopefully sometime in the future we can perhaps calmly and collectively decide about the future course of the deep south.