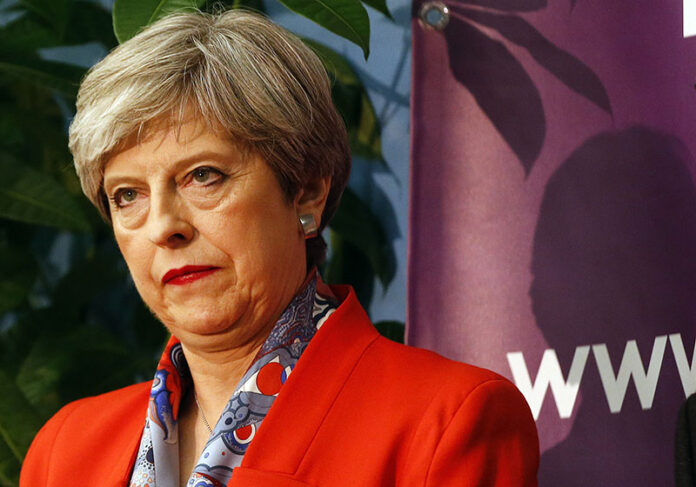 LONDON — The chair of an influential British parliamentary committee said Monday that the government has failed to take seriously the threat posed by Russia and other malign actors in the digital age
The comments come three months after the influential parliamentary media committee warned of a democratic crisis due to the manipulation of information. Committee Chairman Damian Collins said that the government has fully accepted only three of the committee's 42 recommendations.
"We need to see a more coordinated approach across government to combat campaigns of disinformation being organized by Russian agencies seeking to disrupt and undermine our democracy," he said. "The government's response gives us no real indication of what action is being taken on this important issue."
Social media companies have come under pressure globally following allegations that political consultant Cambridge Analytica used data from tens of millions of Facebook accounts to profile voters and help U.S. President Donald Trump's 2016 election campaign. The committee investigated the impact of fake news distributed via social media sites.
Collins has been critical of tech companies like Facebook for allowing Russian agencies to use its platform to spread disinformation and influence elections. The committee wanted the Silicon Valley giants to take responsibility for the way the platforms are used.
But the government offered no direct response to a committee recommendation that the Electoral Commission establish a code for advertising for social media during electoral periods, though a consultation on the matter is under way.
The government did say it was committed the maintaining a news environment where accurate content can prevail. Allowing that mechanisms exist to make print and broadcasts reports accurate and fair, it agreed with the "spirit" of the recommendation that greater regulation is needed online.
However, Collins offered praise for the government's demand that Facebook take action to tackle speech that has contributed to the slaughter of the Rohingya in Burma.
The committee's final report is expected in December.
Story: Danica Kirka