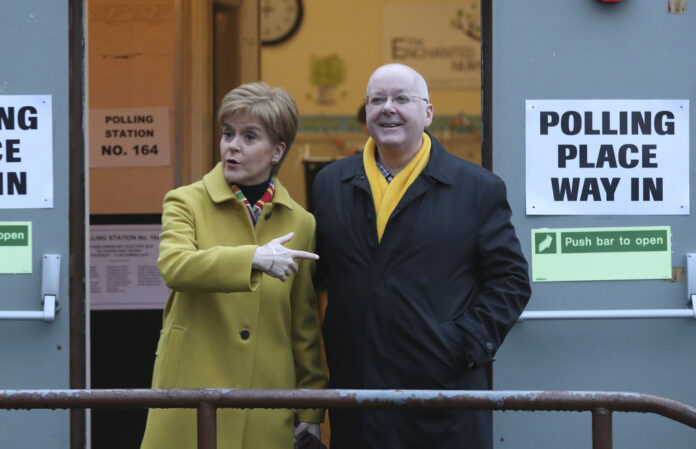 LONDON (AP) — The husband of former Scottish first minister and Scottish National Party leader Nicola Sturgeon has been arrested in a party finance probe, British media reported Wednesday.
Police in Scotland did not identify Peter Murrell as the 58-year old man arrested Wednesday "in connection with the ongoing investigation into the funding and finances of the Scottish National Party." However, Britain's Press Association, the BBC and others reported it was Murrell.
"Clearly it would not be appropriate to comment on any live police investigation but the SNP have been cooperating fully with this investigation and will continue to do so," the party said in a statement released after the arrest.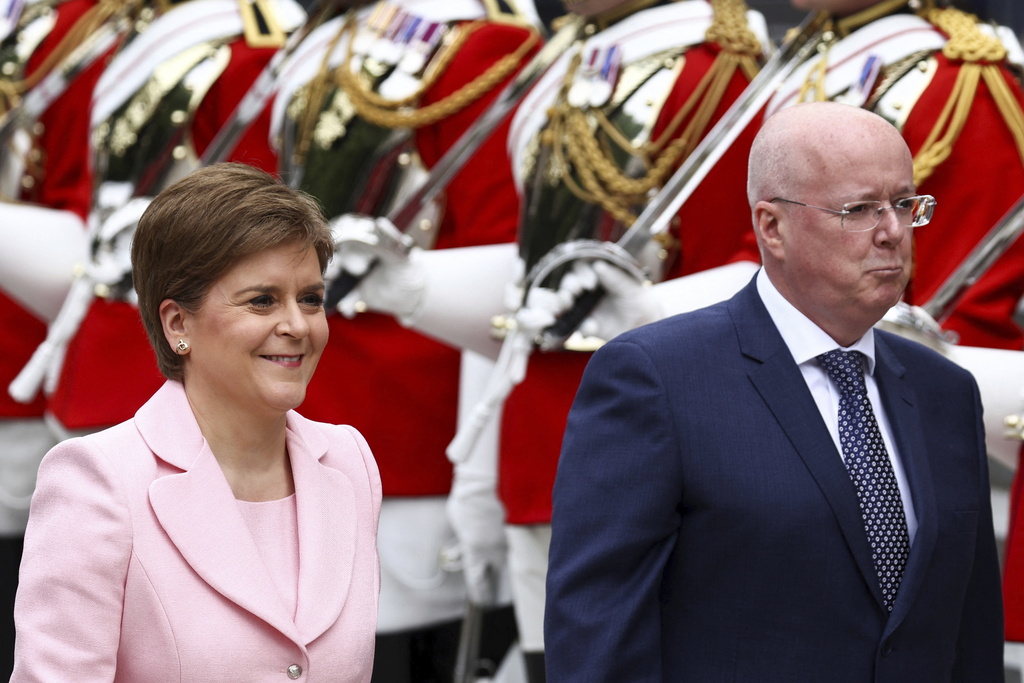 Sturgeon, 52, announced her resignation in February after eight years as party leader and first minster of Scotland's semi-autonomous government. Sturgeon said at that time that serving well was knowing when to make way for someone else.
"In my head and in my heart I know that time is now," she said. "That it's right for me, for my party and my country."
Sturgeon, had led Scotland since 2014, when Scots narrowly voted to remain part of the United Kingdom. While the referendum was billed as a once-in-a-generation decision on independence, Sturgeon and her Scottish National Party had pushed for a new vote, arguing that Britain's departure from the European Union had changed the ground rules.
The Scottish government wants to hold a referendum next October with the question "Should Scotland be an independent country?"
The U.K. government in London refuses to approve a vote, saying the question was settled in a 2014 referendum that saw Scottish voters reject independence by a margin of 55% to 45%.
______
DANICA KIRKA Associated Press report from London.