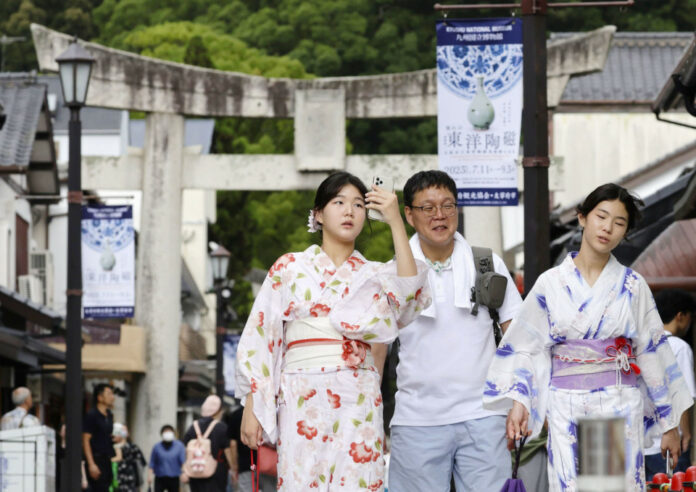 Summer holidays without COVID-related curbs, higher bonuses and a travel demand comeback appear to signal consumers are ready to ramp up spending, in a boon to the Japanese economy.
For the Bon holidays in mid-August, bookings for domestic flights offered by major Japanese airlines have returned to some 94 percent of 2019 levels and those for shinkansen bullet trains and other local lines are also near pre-pandemic levels.
The summer holiday season comes after Japan began treating COVID on the same level as seasonal flu in May, which one of the major air carriers says has "removed psychological barriers" to travel.
The relative resilience of private consumption — a key component of domestic demand — has been a bright spot for the Japanese economy after the COVID fallout. It grew for the third straight quarter in April-June, economists say, citing increased spending by both consumers and companies and continued export growth.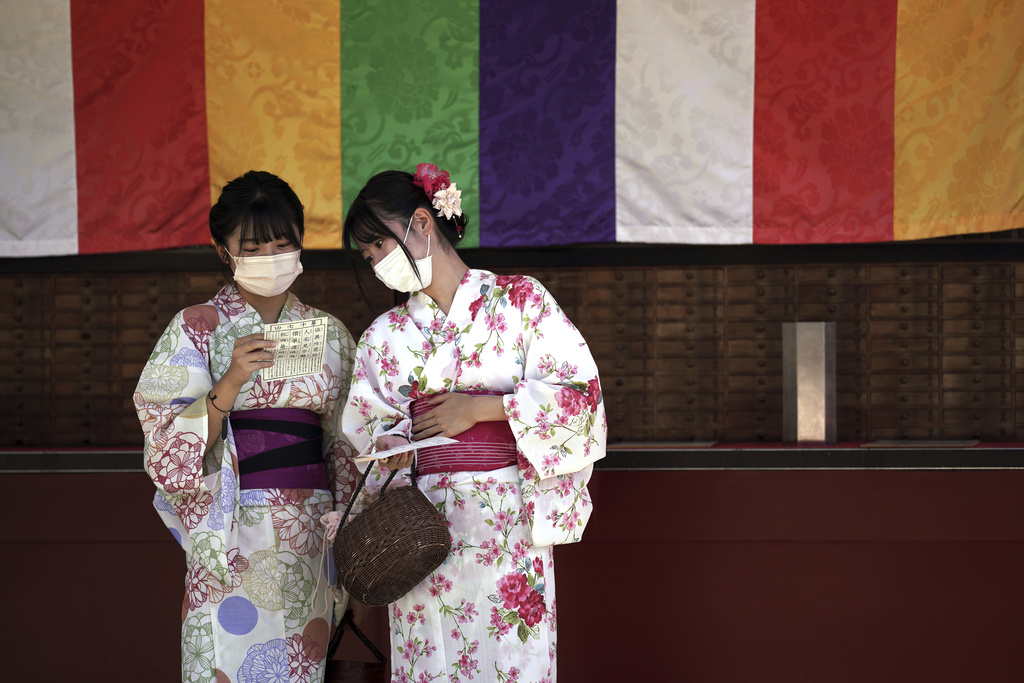 Still, the sustainability of the domestic demand recovery is increasingly in doubt, with real wages continuously falling and acute labor shortages, particularly in some service sectors that were pounded by the pandemic, casting a shadow over the economic outlook.
"We may see a very strong growth number for the April-June quarter but domestic demand likely lacked vigor," said Yoshiki Shinke, senior executive economist at the Dai-ichi Life Research Institute.
"It's a little bit disappointing, given that the recovery in private consumption was initially expected to accelerate in the quarter, mainly led by services," Shinke said.
He expects the economy grew at an annual real rate of 3.5 percent following a 2.7 percent expansion in January-March.
According to a poll by the Japan Center for Economic Research, private-sector economists put growth in gross domestic product for April-June at an annual rate of 2.41 percent. That growth, however, will slow to 0.93 percent in July-September, they say. The Cabinet Office will release GDP data on Tuesday.
It is a mixed bag for Japan as everyday goods have become much pricier than before but pent-up demand, particularly for services, has aided private consumption, which accounts for more than half of the economy.
Japanese companies have been passing on increased costs to consumers by raising prices, leading core consumer prices, a key gauge of inflation, to remain above the Bank of Japan's 2 percent target for more than a year. It will take a few more months for the recent price hikes to peak while inflation is forecast to remain elevated, economists say.
Go Kurihara, an economist for Japan at UBS Securities, said real wage growth, adjusted for inflation, is unlikely to turn positive this year, adding, "Weak purchasing power leaves a downside risk for our consumption outlook."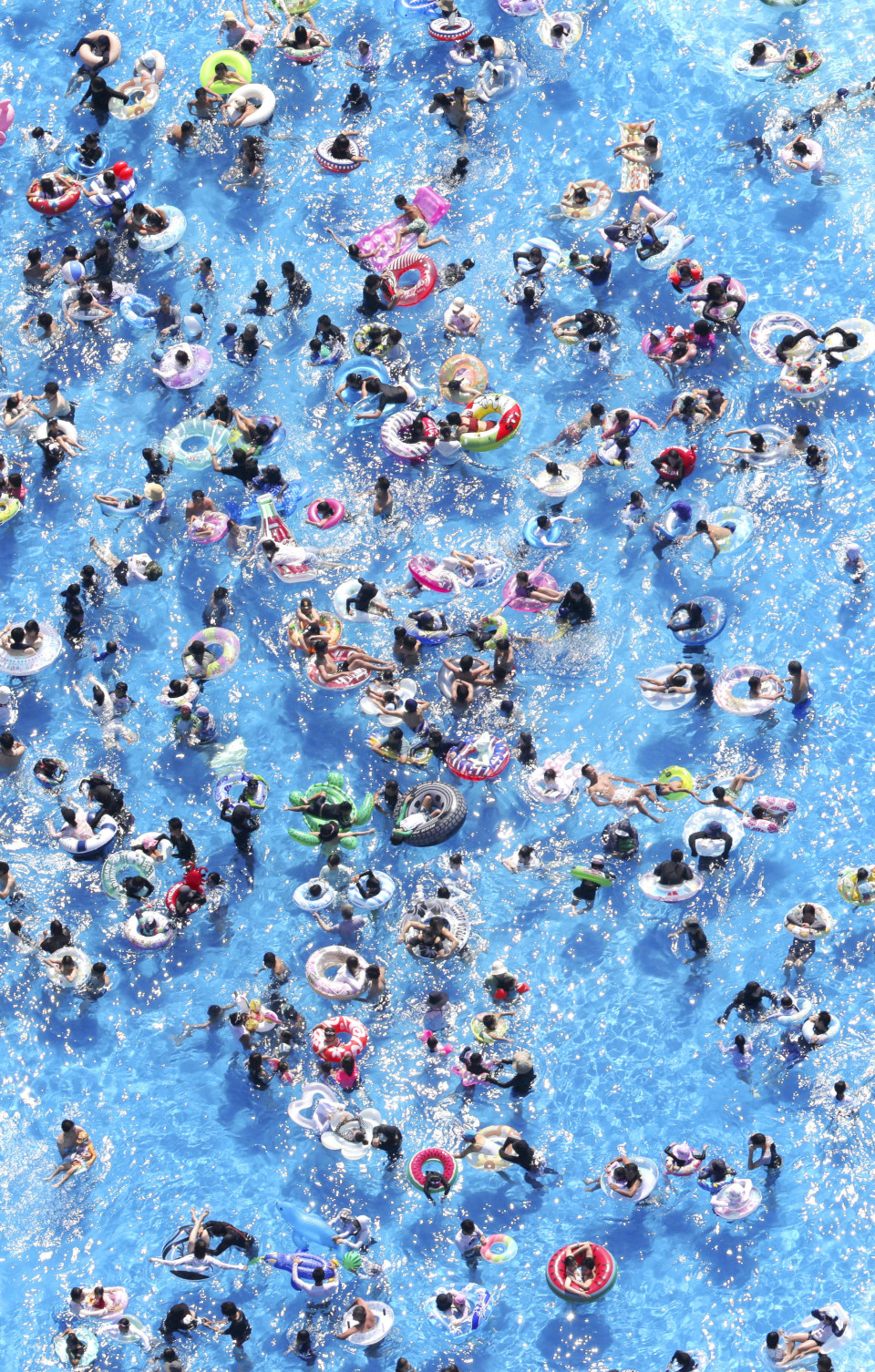 Household spending declined for the fourth straight month in June when compared with its year-earlier levels. But consumers spent more on travel and dining out than a year ago, according to government data.
Despite inflation making consumers more frugal and on the lookout for cheaper items, leisure and other service spending may have some room left to grow.
Japanese people plan to spend an average 68,632 yen ($470) for this year's summer holidays, a 1.3-fold increase from 2022 and the first gain in four years, according to the Meiji Yasuda Research Institute, which conducted an online survey targeting around 1,100 people.
About half of the respondents planning to increase spending said they will do so to take trips, while 14.4 percent are spending less largely because their household budgets have been squeezed by inflation.
On the income side, major Japanese companies offered an average bonus of 903,397 yen, up half a percent from a year earlier, according to the Japan Business Federation, known as Keidanren.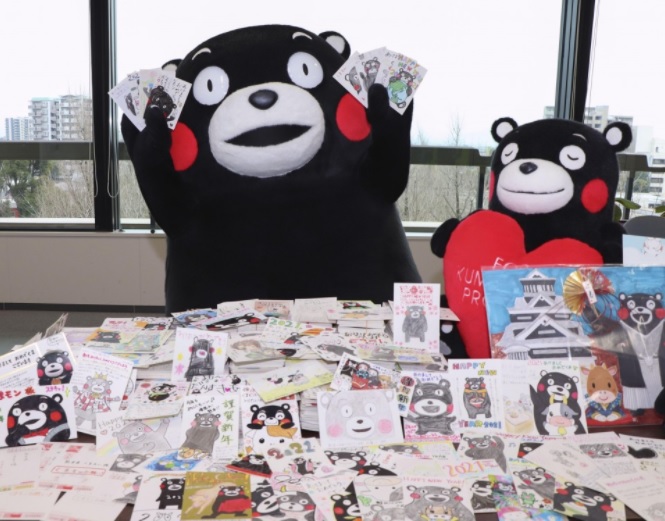 For the tourism industry, which has lagged behind manufacturers and others in post-COVID recovery, the return of travelers is a welcome development. On top of that, the sector has received a boost from revived inbound tourism as the easing of strict border control measures has led to a steady increase in foreign visitors.
Increased spending by foreign travelers in Japan, partly driven by a weak yen that strengthens their purchasing power, has aided the world's third-largest economy as a whole.
The flip side is that the very labor needed to support the tourism sector — and the broader economy — is in short supply, posing a challenge to Japan's sustained growth.
Some 72.6 percent of companies in the hotel industry said they do not have enough full-time workers, much higher than the 51.4 percent for all sectors. The figure falls to 68.1 percent when asked about part-time workers but remains at a high level, while 83.5 percent in the restaurant industry feel they are understaffed, according to research firm Teikoku Databank.
For its part, the BOJ expects tight labor market conditions, partly because of slowing labor participation of women and elderly people, will put upward pressure on wages. Sustainable pay hikes are essential for achieving its stable inflation goal.
"Spending may increase due to seasonal factors like holiday travel but overall consumption is still below pre-pandemic levels. It's hard to expect a sharp increase in consumption from there, unless wage growth accelerates," said Toru Suehiro, chief economist at Daiwa Securities.
"We see inflation prolonged and demand growth will inevitably take a pause. So it's a caution sign for consumption," he added.