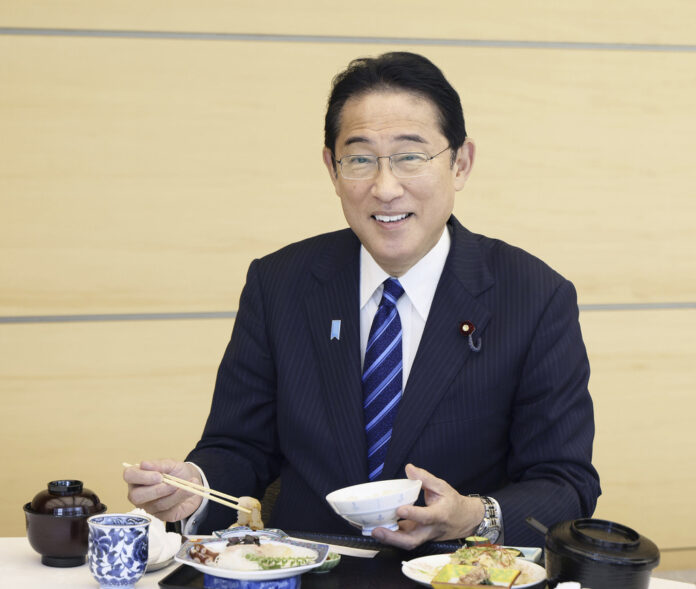 Prime Minister Fumio Kishida and several ministers ate seafood sourced from the sea off Fukushima Prefecture on Wednesday, against the backdrop of the ongoing controversy over Japan's release of treated radioactive water from the compromised nuclear power plant into the ocean.
The lunch meeting was apparently aimed at dispelling concerns about the possible negative impact of the discharged water on human health and the reputational damage to fishery products from the areas around the northeastern Japan prefecture.
Following the gathering at the prime minister's office, Economy, Trade and Industry Minister Yasutoshi Nishimura, responsible for nuclear policy, said that Kishida ate sashimi consisting of sea bass, flounder, and octopus, alongside rice harvested in Fukushima.
We "need to inform people both at home and abroad" of the safety of seafood caught in the sea near the Fukushima nuclear complex, Nishimura told reporters following the meeting, which was not open to the media.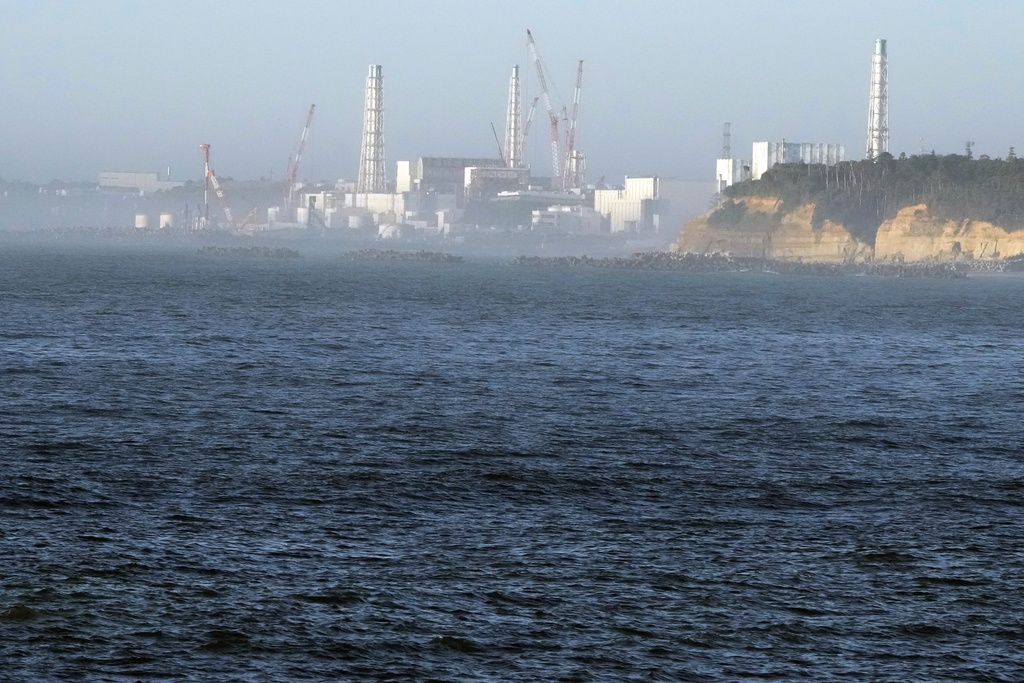 Japanese Prime Minister Fumio Kishida eats seafood sourced from the sea off Fukushima Prefecture at a luncheon at the premier's office in Tokyo on Aug. 30, 2023. (Photo courtesy of the Cabinet Public Affairs Office)(Kyodo)
Last Thursday, Japan began releasing the treated water into the Pacific Ocean from the Fukushima Daiichi nuclear power plant, wrecked by a devastating earthquake and ensuing tsunami in March 2011, despite resistance from local fisheries and China.
Japan has claimed that most radionuclides, except tritium, are removed from the water through a purification process before it is discharged.
Tritium is known to be less harmful to human health than other radioactive materials, such as cesium and strontium, as it emits weak radiation and does not accumulate in the body, analysts say.
The International Atomic Energy Agency has said Japan's water release method aligns with global safety standards and would have a "negligible" radiological impact on people and the environment.
But China, which has strongly criticized the water discharge, swiftly imposed a blanket import ban on Japanese fishery products after the discharge commenced.
Kishida has said the government will unveil a rescue plan package for domestic fishers by the end of this week that may reel from China's import ban.
The Kishida administration has already set up two separate funds, one amounting to 30 billion yen ($205 million) and the other to 50 billion yen, to address any damaging rumors and assist local fishermen in maintaining their businesses.
______
Related articles: