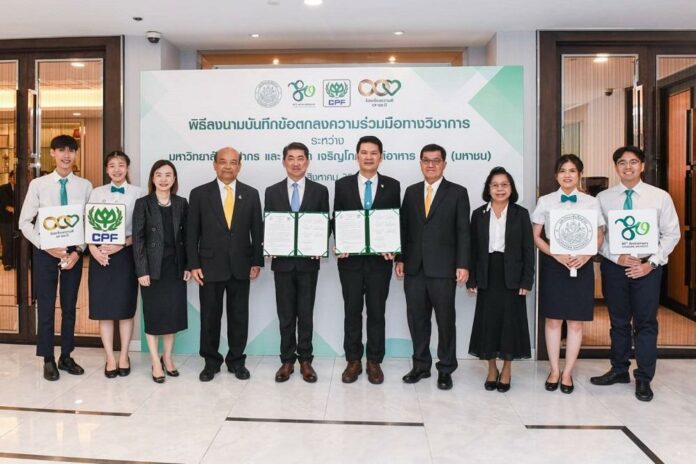 Silpakorn University teams up with CP Foods Forge STEM-focused Collaboration to Nurture Future-Ready Graduates
Silpakorn University and Charoen Pokphand Foods Public Company Limited (CP Foods) have inked an academic collaboration agreement to create a curriculum emphasizing STEM (Science, Technology, Engineering, and Mathematics).
This joint effort aims to offer hands-on learning experiences for under graduate students by enabling them to engage in practical tasks at CP Foods' operational sites through the "Co-Creation Program".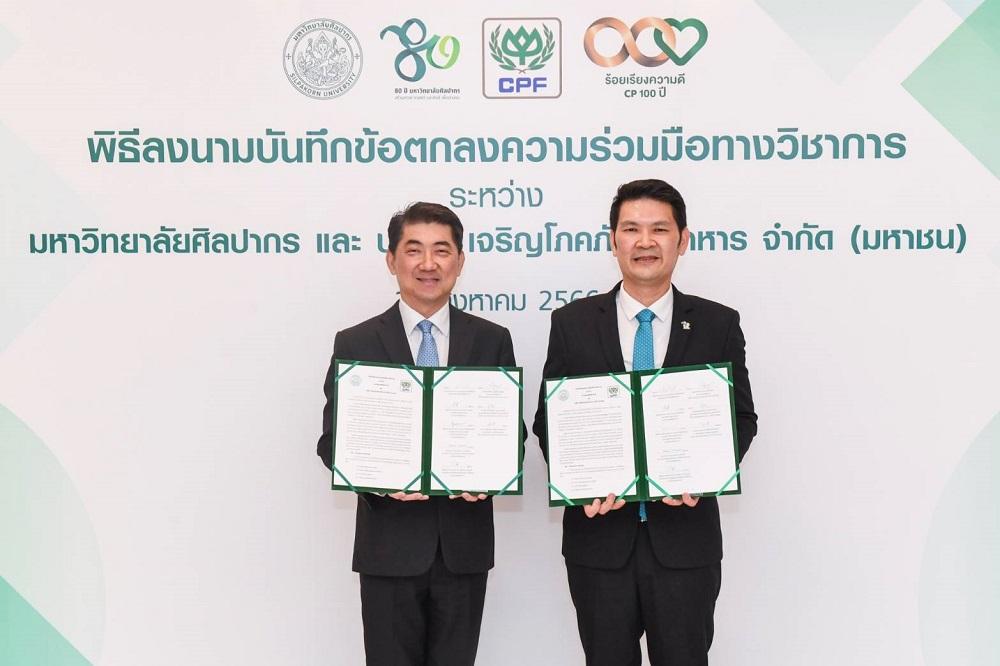 Prasit Boondoungprasert, the CEO of CP Foods, expressed that CP Foods is wholeheartedly invested in establishing ties with academic bodies. Their objective is to craft a holistic educational model that seamlessly blends theoretical knowledge with practical application. This ensures students glean insights and skills from real scenarios, ultimately shaping them into industry-ready talents.
Such partnerships not only endow students with practical skills but also equip businesses with fresh and innovative perspectives from the younger generation. This, in turn, strengthens CP Foods' position as a leading nutritious food producer. He further remarked that partnering with Silpakorn University embodies the commitment to empowering individuals, shaping the future, and bolstering networks.
Collectively, these initiatives propel Thailand towards its vision of becoming the global "Kitchen of the World". This partnership is aligned with CP Group's 'Three Benefits Philosophy,' which emphasizes the benefits to the country and its people before the benefits to the company and its employees.
CP Foods' CEO, Prasit, commented, "This collaboration ensures that Silpakorn University students are equipped with essential skills, facilitating a seamless transition from academics to professional realms.
This aligns with the vision of CP Group's senior chairman, Dhanin Chearavanont, which emphasizes mutual benefits for the nation, its people, and the company. We hope the Co-Creation Program serves as a testament to our commitment to investing in the younger generation, who represent the future of the nation.
Prof. Tanasait Ngawhirunpat, Ph.D., President of Silpakorn University, emphasized the university's dedication to developing a comprehensive curriculum that readies students for real-world challenges. He spotlighted the Co-Creation Program's significance, representing the integration of academia and industry through a Work-Based Learning (WBL) approach, seamlessly combining theory and practice.
Such efforts shape students into professionals with qualifications that match the demands of the 21st-century job market. Prof. Tanasait expressed his gratitude towards CP Foods for this pivotal collaboration, highlighting its potential positive impact on both the economy and society.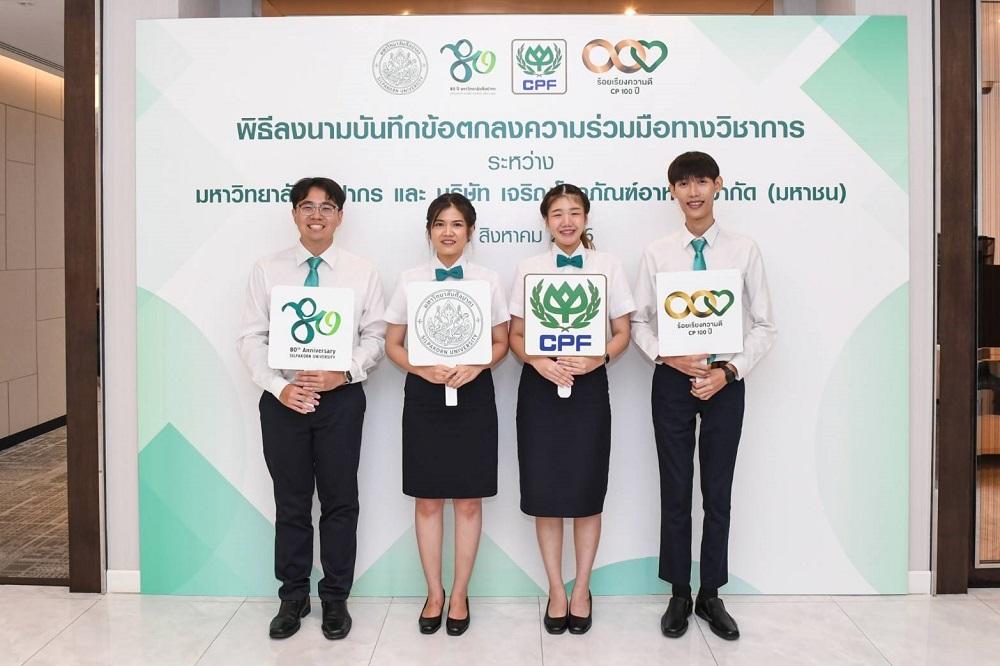 The curriculum's inception stems from the collaborative spirit between CP Foods and Silpakorn University. Designed with the expertise of CP Foods' professionals, it guarantees students an authentic workplace experience.
This synergy doesn't just benefit educational institutions by aligning their curriculum with industry requirements, but also provides CP Foods with a pool of talents ready to join their workforce after their academic journey.
Furthermore, CP Foods will welcome students from the Co-Creation Program immediately upon their graduation. Initial courses will span a variety of disciplines like Veterinary Science, Food Science, and Engineering, as well as Mathematics courses, including Data Science and Machine Learning.