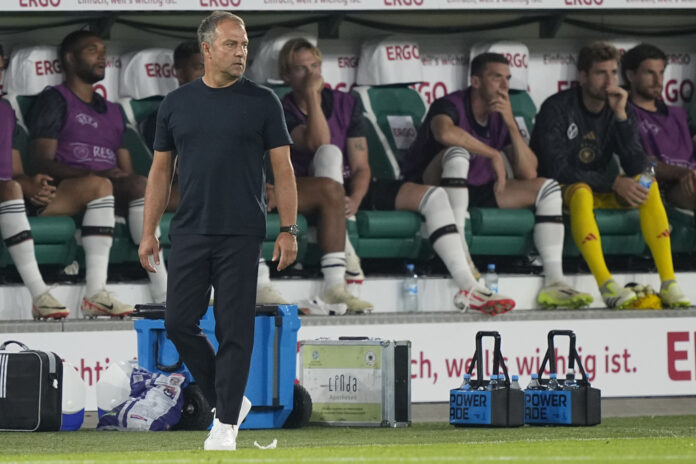 DUESSELDORF, Germany (AP) — Germany removed Hansi Flick as coach of the men's national soccer team on Sunday, one day after a 4-1 loss to Japan deepened the gloom around the squad ahead of hosting next year's European Championship.
The German soccer federation, known as the DFB, said team director Rudi Völler — who coached the team nearly 20 years ago — would be one of three coaches taking joint charge of the next game, a friendly against France on Tuesday in Dortmund. The DFB said it hopes to name a replacement "as soon as possible."
Germany hasn't won any of its last five games and was eliminated in the group stage at last year's World Cup. The home crowd jeered the team in Saturday's loss in Wolfsburg.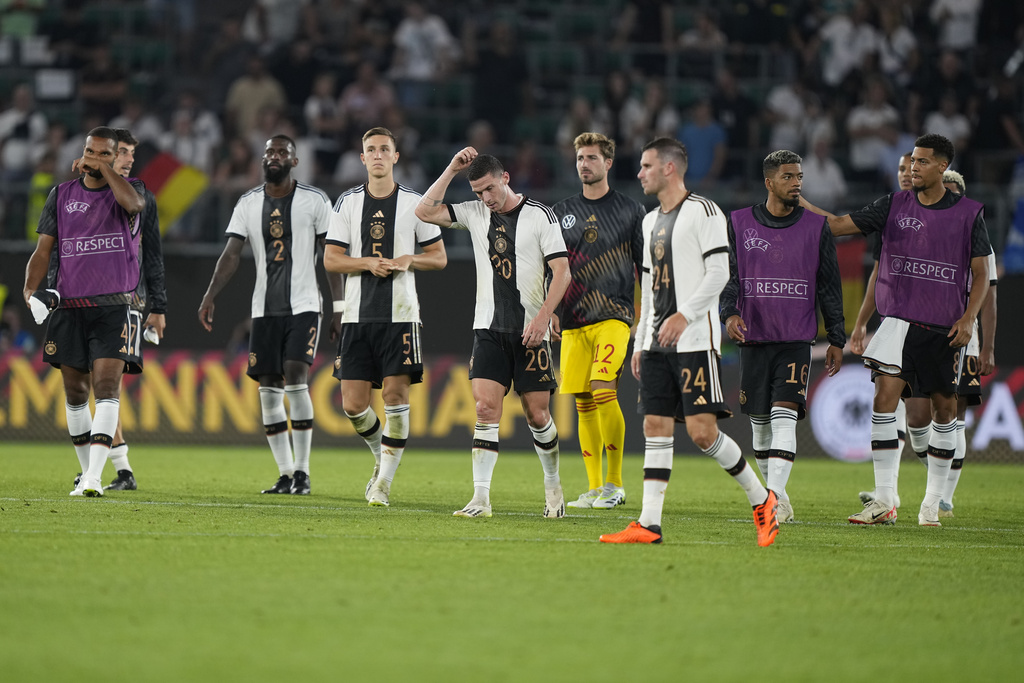 "Looking ahead to the European Championship in our country, we need a spirit of optimism and confidence," DFB president Bernd Neuendorf said in a statement explaining why Flick was removed. "For me personally it is one of the most difficult decisions of my time in office so far."
The 58-year-old Flick said after the loss to Japan that he wanted to stay as coach. Sunday's announcement came hours after he led the team in a public training session attended by fans. The DFB faced criticism in German media for overshadowing the German basketball team's historic first men's World Cup title. The DFB statement was issued shortly before the end of the gold-medal game.
Flick won the Champions League with Bayern Munich in 2020 and swapped the club for the German national team the following year. He started by winning his first eight games — without facing any of Europe's top teams — but had just four wins from 17 matches since.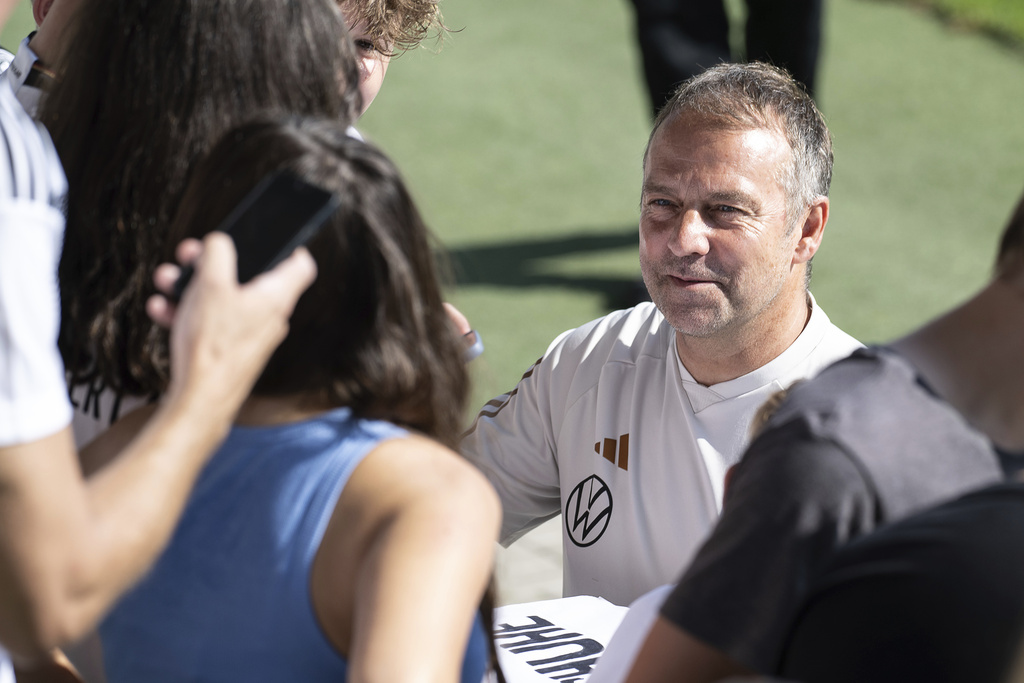 A documentary series following the team during the World Cup in Qatar was released this week and included footage of Flick apparently struggling to connect with his squad. He faced particular mockery in Germany over a scene in which he shows the squad a video of flying geese in an exercise apparently meant to improve teamwork.
Germany captain Ilkay Gündogan backed Flick to remain after the Japan game but said the team sorely lacked cohesion and self-belief.
"A lot of our players, they are in a mental fight with themselves. There's no confidence, there's no understanding for the timing, for the right decisions on the pitch," Gündogan told broadcaster beIN.
"Obviously these kinds of games and results don't help at all. So we feel like everyone is fighting a little bit with himself, and that obviously makes it much more difficult to create a bond between each other, to create a spirit, a good atmosphere, even though we all understand each other. But football-wise, there's a big lack of confidence. I think every spectator can see it."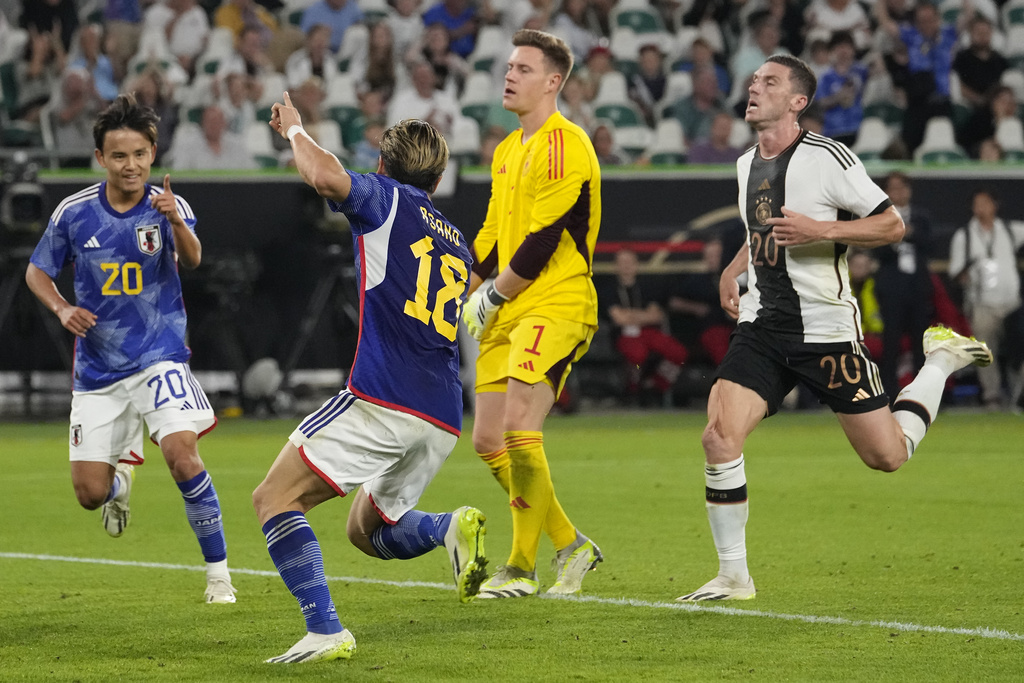 The interim coaching team of Völler, former Bayern striker Sandro Wagner and youth team coach Hannes Wolf faces a tough task against France. The French team has won all of its five Euro 2024 qualifiers without conceding a goal since it lost the World Cup final on penalties to Argentina last year.
As team director, Völler will also be involved in the search for Flick's replacement. Völler said the new coach would be tasked to "quickly realign our team" ahead of the European Championship starting in June, in comments reported by the dpa news agency.
A likely permanent replacement could be 36-year-old Julian Nagelsmann. He was Flick's successor at Bayern until the club replaced him with Thomas Tuchel in March. After the France game, Germany is next in action Oct. 14 against the United States and Mexico four days later.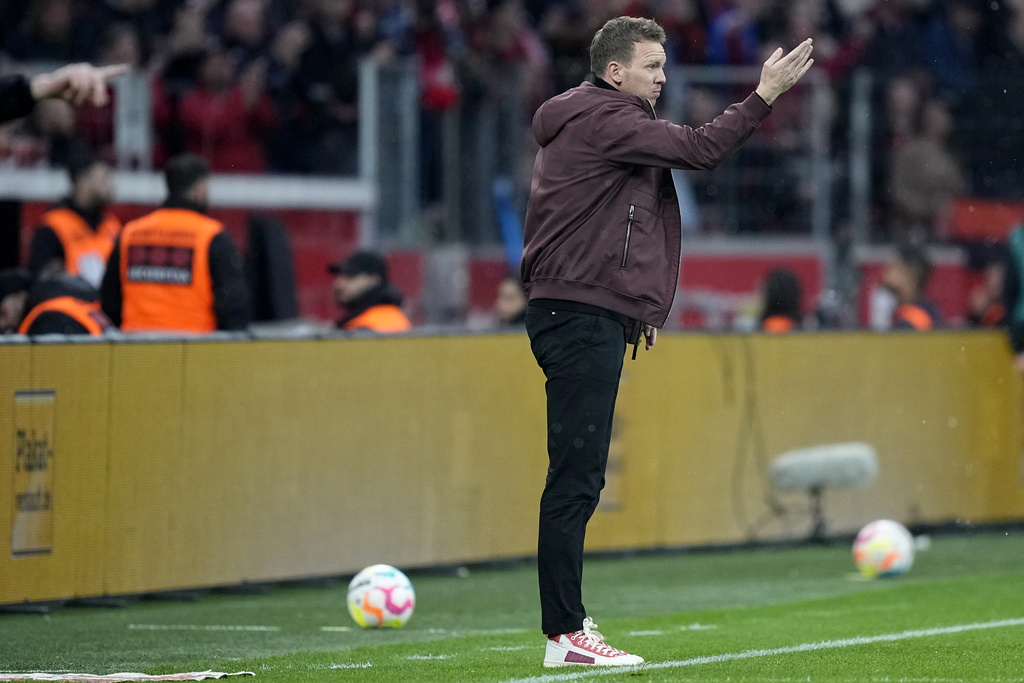 Flick's departure emphasizes what was already an historic low for German soccer. The men's national team, four times a World Cup winner, has not made it to the quarterfinals in any of its last three major tournaments. The women's national team, a two-time World Cup winner, was eliminated in the World Cup group stage last month in one of the tournament's biggest-ever shocks.
___
Related articles: