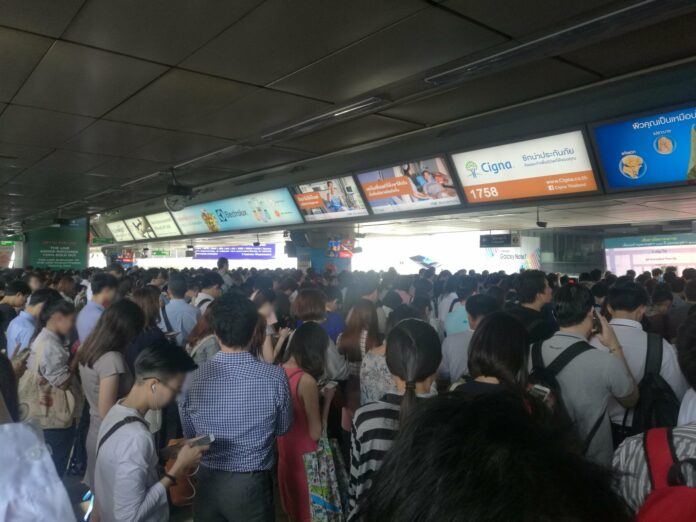 BANGKOK — Another bad morning for Bangkok skytrain commuters Thursday when the Silom Line stopped for 30 minutes during rush hour.
The Skytrain operator announced just before 8am that the trains between BTS Krung Thonburi and Saphan Taksin would be delayed 10 minutes. Twenty minutes later it said the same trains would be halted for repairs.
The entire Silom Line from BTS National Stadium to Bang Wa was impacted.
It took nearly 30 minutes to get the passengers in the trains out safely. Normal service resumed at about 9:10am.