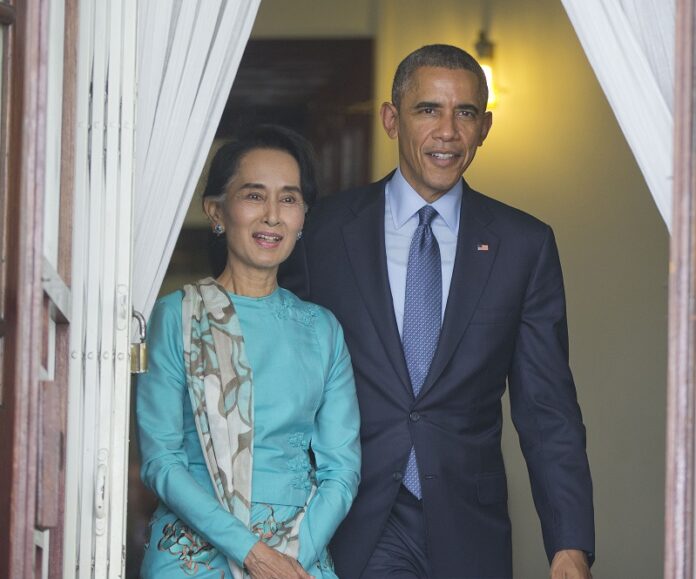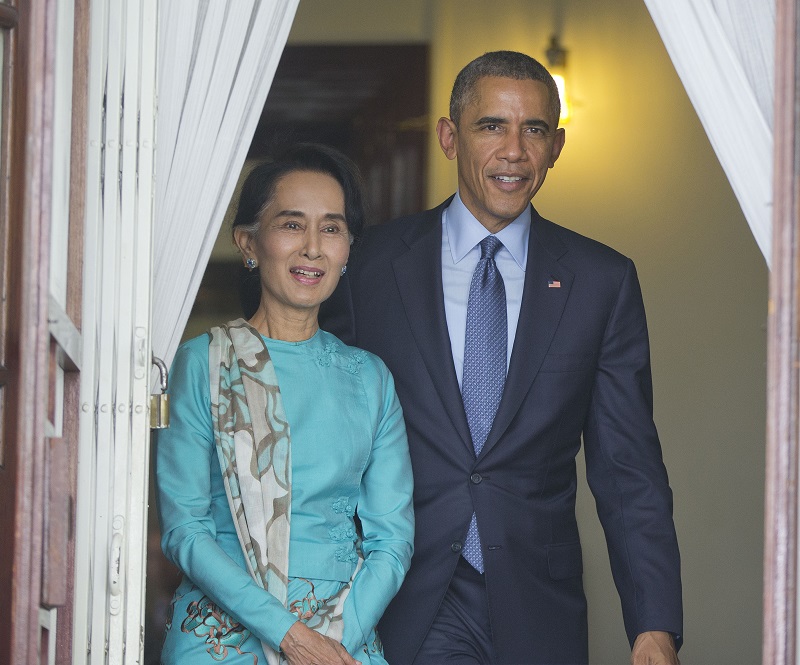 WASHINGTON — Pockets within the Myanmar military may still be cooperating with North Korea although the new civilian government and the military leadership oppose such ties, a senior U.S. official said Wednesday.
During Myanmar's years of international isolation, its then-ruling junta bought defense equipment from North Korea. The U.S. has been pressing the country also known as Burma to cease those ties as a condition of normalized relations with Washington.
Assistant Secretary of State Daniel Russel said President Barack Obama underscored to Myanmar leader Aung San Suu Kyi, during a visit to Washington this month, the importance of rooting out any vestiges of cooperation that may have remained.
"We think there are potentially a few residual pockets within the Burmese military, people who might still have some ongoing interactions (with North Korea) that are in effect leftovers from five-plus years ago in the era of the military dictatorship," Russel told a Senate hearing.
"But we think as far as the government is concerned and the military leadership is concerned that they are fully on board and this is something they are working to prevent and eradicate," he said.
U.N. Security Council resolutions forbid arms trading with North Korea –  part of the international effort to restrict sources of revenue for the isolated nation's nuclear and missile programs. During junta rule, Myanmar's military was a key North Korean customer.
Obama, alongside Suu Kyi during the Sept. 14 White House visit, announced that he plans to lift the remaining U.S. economic sanctions and restore trade benefits to the former pariah state, following its transition to democratically elected civilian government after decades of military rule.
Republican Sen. Cory Gardner of Colorado complained at Wednesday's hearing that Congress had not been consulted adequately before the decision was announced to lift the so-called "national emergency" with regard to Myanmar – the executive order used to authorize the current sanctions.
He said Suu Kyi, who met with lawmakers during her visit, said she still supports sanctions on the military-controlled companies Myanmar Corporation and Myanmar Economic Holdings Ltd., two of the largest businesses in the country.
Russel responded that Suu Kyi had said that it was time to lift all the sanctions – a position she articulated in public.
Some human rights activists and congressional aides argue there are alternative legislative authorities the U.S. could use to restrict dealings with those corporations, even after Obama lifts the emergency.
Story: Matthew Pennington