For two years, the University of Phayao has partnered with Guangzhou University and Guangxi University on a program in Traditional Chinese Medicine, according to Dr. Udom Chantraraksri, the college's associate dean for Academic Traditional Chinese Medicine.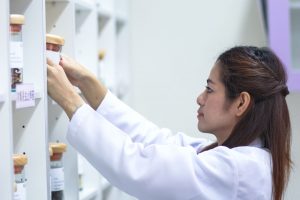 Now the course has become so popular that the university is launching a Traditional Chinese Medicine Clinic at its University Hospital, that covers three branches of health treatment: Western Medicine, Traditional Thai Medicine and Traditional Chinese Medicine together. This way our students will have the opportunity to learn and share experiences in three branches of science and integrate the knowledge easily.
"In the future, if Traditional Chinese Medicine develops plans with Western and Traditional Thai Medicine in the subjects of Thai herb and health care, we will gradually develop into a model for other areas to provide public access to more alternative ways of medicine. Especially in University of Phayao Hospital, we have many people who come for Traditional Chinese Medicine treatments. However, Traditional Chinese Medicine, people recognize, is for taking care of yourself while those with acute diseases need to get Western Medicine treatment, which is faster than Traditional Chinese Medicine."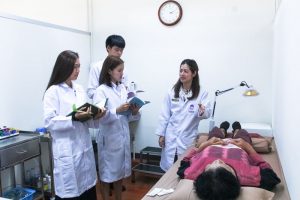 Dr. Udom summarized that the course of Traditional Chinese Medicine in University of Phayao has followed with national development strategies plan issue No. 11 (2011-2016). Aimed to reducing risk factor in health treatment such as promoting complete physical and mental health in Thais, developing knowledge and skill in health caring for themselves, family and community, participating in public policies for good health and developing health services system for good quality, promoting an alternative medicine, developing health data system of country and managing Public Health Personnel in appropriate production and distribution. So it is very important  to produce doctors of Traditional  Chinese Medicine to meet the needs of society.
The University of Phayao opened in 1999 and also offers extension courses across the country at nine education centers, including Bangkok.
This is a paid advertorial. Khaosod English is not responsible for its content or claims.