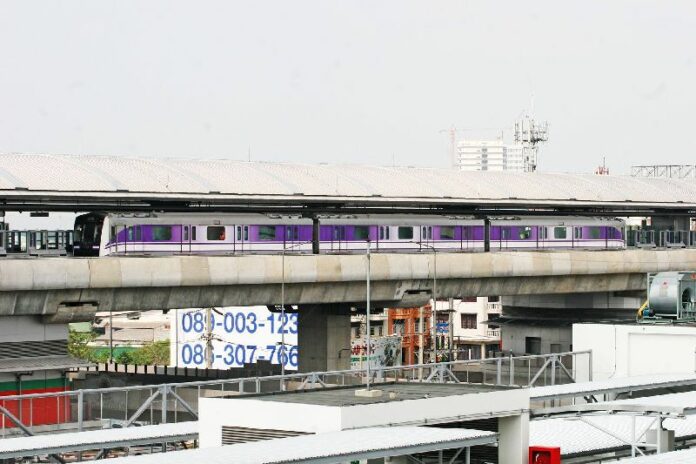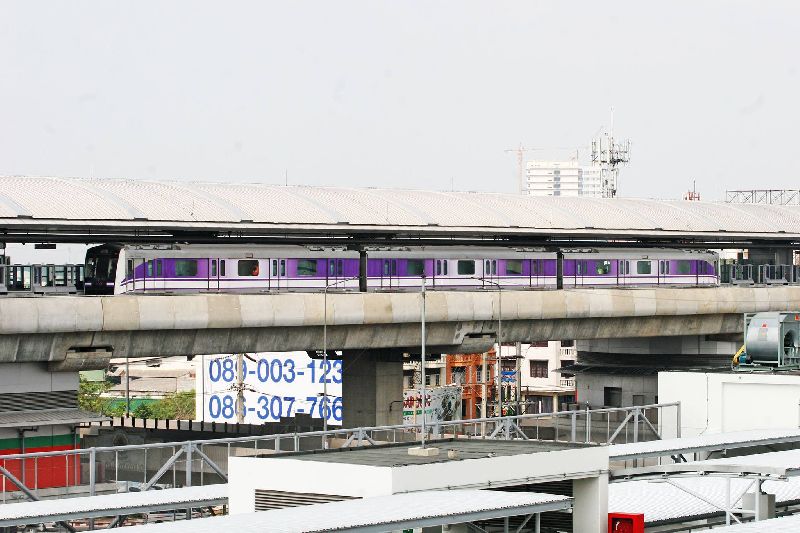 BANGKOK — The junta leader's special power may be a shortcut to tackling many of the nation's problems, but it turns out that the missing link between two commuter rail lines isn't one of them.
The Mass Rapid Transit Authority, or MRTA, failed to meet a November deadline from Prayuth Chan-ocha to settle the contract dispute blocking connection of the Blue and Purple lines and said Wednesday that August 2017 is now the soonest it could be operational.
That's a month later than the agency's original July 2017 goal for connecting the MRT Bang Sue and Tao Poon stations, which prompted Prayuth in July to use his absolute power under Article 44 to order negotations settled.
Peerayuth Singpattanakul, head of the transit authority, said it has sought an extension from the cabinet to complete all the deals and contracts needed to make it happen.
Since the Purple Line opened in August, passengers have relied on a shuttle bus to travel the kilometer separating it from the Blue Line subway. Though construction of the rail link is actually complete, a conflict over who will operate it has remained unresolved for years.
Peerayuth said the original MRT Blue Line operator, Bangkok Expressway and Metro PCL, or BEM, is expected to sign the contract in January. The company will be paid 797 million baht for installing a signaling system and operating the link for two years.
MRTA blamed the delay on the need to negotiate the contracts as part of a larger and complex package.
Related stories:
With a Stroke of His Pen, Prayuth Solves MRT's 'Missing Link' Problem
New MRT Purple Line Will Connect to Blue Line, But Not Anytime Soon
Frustrated Mess When Thousands Queue for Free Purple Line Tickets (Photos)