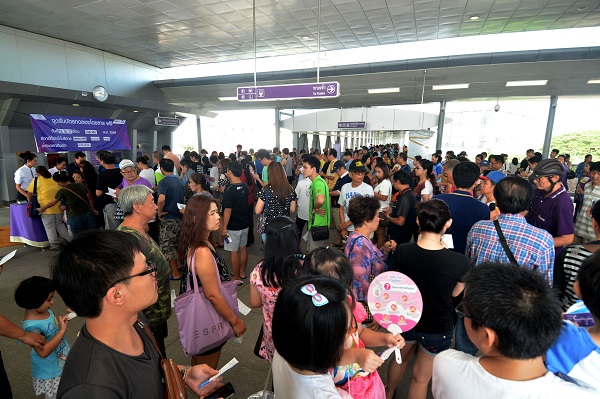 BANGKOK — It was a less than impressive start for the MRT Purple Line when thousands of Bangkokians lined for 15,000 tickets to take a test ride.
The extension, which has been criticized as inconvenient because it won't connect to the existing Blue Line when it opens Aug. 6, proved frustrating on the first day tickets were distributed with people complaining of poor management.
"The management doesn't really work at Tao Poon station around 9am," wrote Facebook user Bank Wongsakorn on the official page of system operator Mass Rapid Transit of Thailand. "People were confused about what they needed to do step-by-step."
Writing on the same page, user Ch Aob said there was poor communication about where to go for tickets and complained about access for bus riders.
"The Yaek Nonthaburi 1 station is really awful," Ch Aob wrote. "They did not say which entrance we should enter by. Each entrance is a kilometer apart from each other and not in the same spot as the bus station."
The 15,000 test-run tickets were distributed at the MRT Khlong Bang Phai, Yaek Nonthaburi 1 and Tao Poon stations. One registered ticket could be used for two passengers, and people could get up to three tickets.
The first run of the new line connecting Bangkok with Nonthaburi province will operate from 7am to 9am on June 13.
Those who missed out can register again on Sunday for test rides to be conducted June 20, 22 and 24.
The new Purple Line, which unlike the existing MRT is elevated, is expected to accommodate 200,000 passengers daily and connect central Bangkok to Nonthaburi province.
Its terminal at Tao Poon is expected to serve as an important transportation hub, though a shuttle will be needed to transit between there and the Blue Line's terminal station at Bang Sue.
Whether that gap is ever closed by rail, the Purple Line will eventually reach the Blue Line another way, through a southern extension from Tao Poon to Tha Phra. Tha Phra will be on another southwestern extension of the existing MR Blue Line under construction.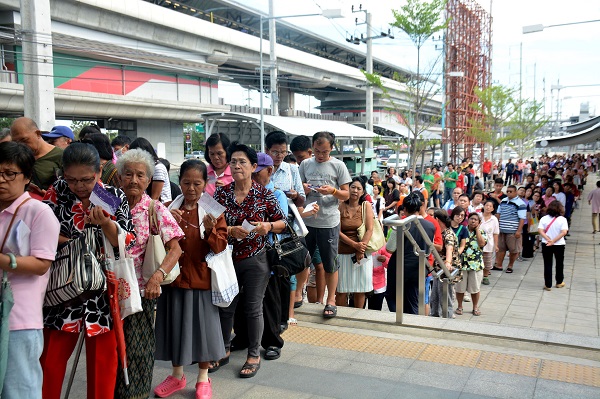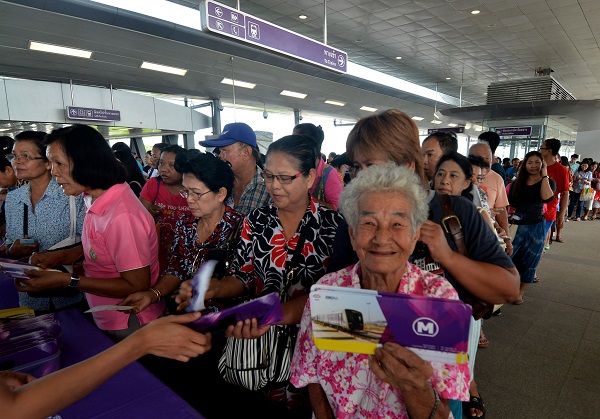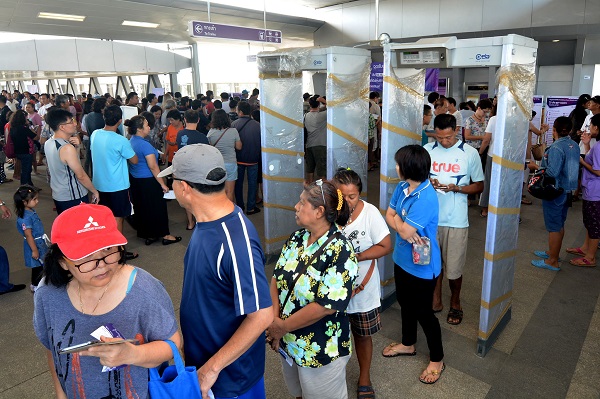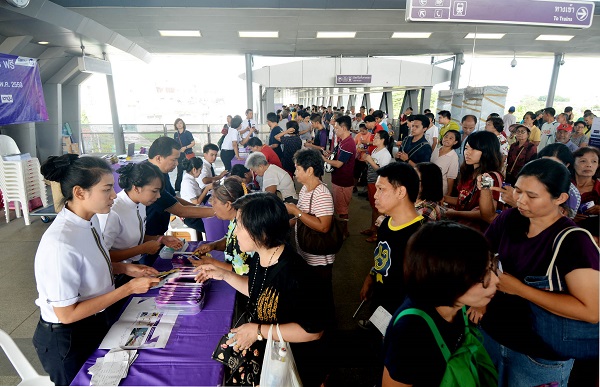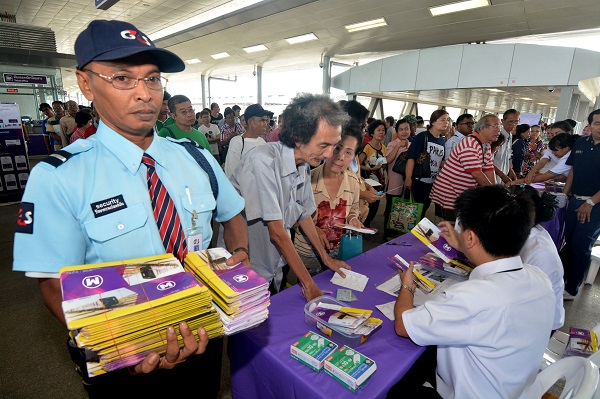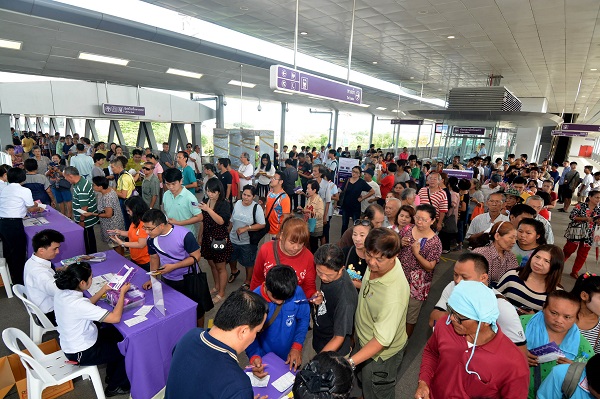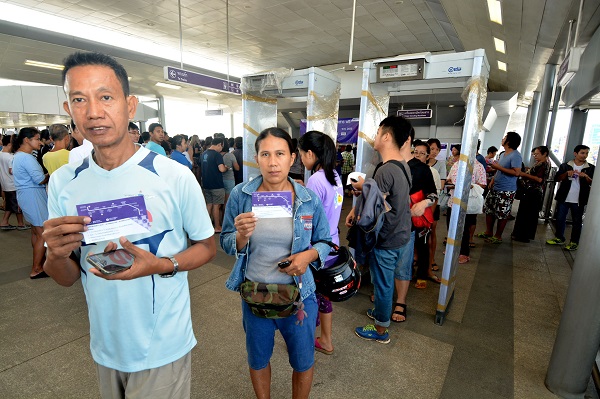 Related stories:
Sign Up to Test Ride New MRT Purple Line
Trade in Those MRT Cards or Lose the Money
Imagine Bangkok 2016: Better city, less life?