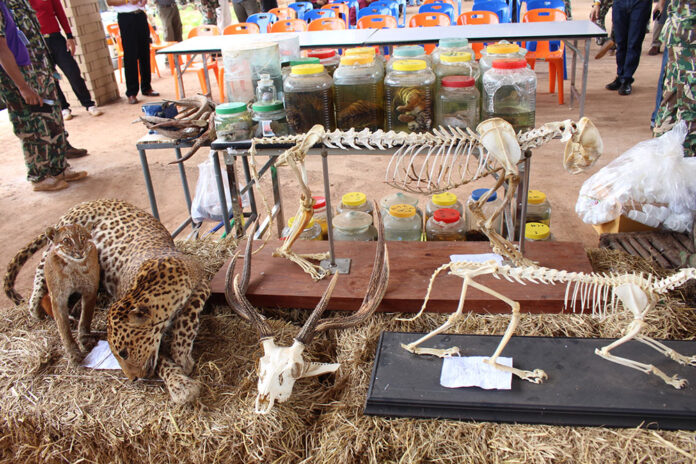 KANCHANABURI — The hunt is on for the longtime abbot of the Tiger Temple after he vanished in the wake of raids which discovered evidence implicating the now shuttered tourist attraction in wildlife trafficking.
Monks at the Tiger Temple told officials abbot Phra Visuthisaradhera, aka Luangta Chan, left the complex May 29, one day before more than 1,000 officers and personnel arrived to seize its 137 tigers in a seven-day operation that led to the discovery of frozen tiger cubs, a hoard of other wildlife kept secretly and evidence suggesting commercial products were made there from endangered animals.
While allegations follow the temple occupied its land illegally, police have yet to seek a warrant for the abbot's arrest or accuse him of any specific crime. The only figures subject to criminal action so far are five people charged with the illegal trade and possession of protected species.
"We arrested two disciples and one monk who tried to leave the temple in a pick-up truck, and two other monks were implicated," said the deputy chief of Department of National Parks, Wildlife and Plant Conservation.
---
Bottles of Real Tiger Labeled 'Energy Booster' Discovered in Tiger Temple
---
Nine tiger fangs, tiger pelts, more than 1,000 tiger-skin amulets and dozens of jars filled with dead animals were discovered Thursday in the truck as it was driven out of the temple by disciples Net Kulruengkrai and Kongkiet Chanpeng. The monk with them, Phra Lamom Wantiya, was immediately arrested and expelled from the monkhood.
On Saturday, the remaining 11 tigers were reportedly removed from the temple to wildlife breeding research stations in Ratchaburi province, where now all 147 big cats have been relocated since January.
Adisorn said after removing the tigers, the ongoing investigation has been passed on to other departments, such as the provincial land reform office, which is investigating misuse of the land and forest encroachment.
"I can only say that the temple currently covers area far greater than they were previously granted, which was only 391 rai [62.6 hectares], and for agricultural and religious purposes only," Adisorn said by phone Monday morning.
Charges of forest encroachment could be brought depending on the outcome of the investigation, Adisorn said.
Watcharin Wakamanon of Kanchanaburi's land reform office could not be immediately reached for comment.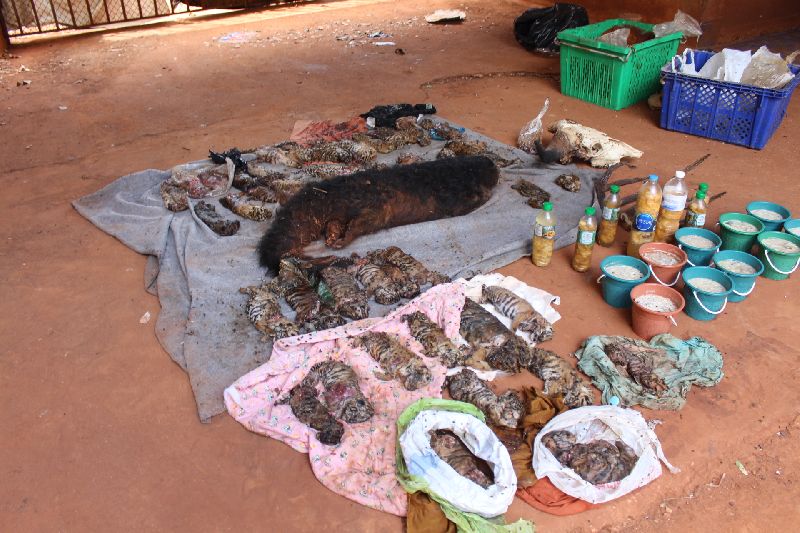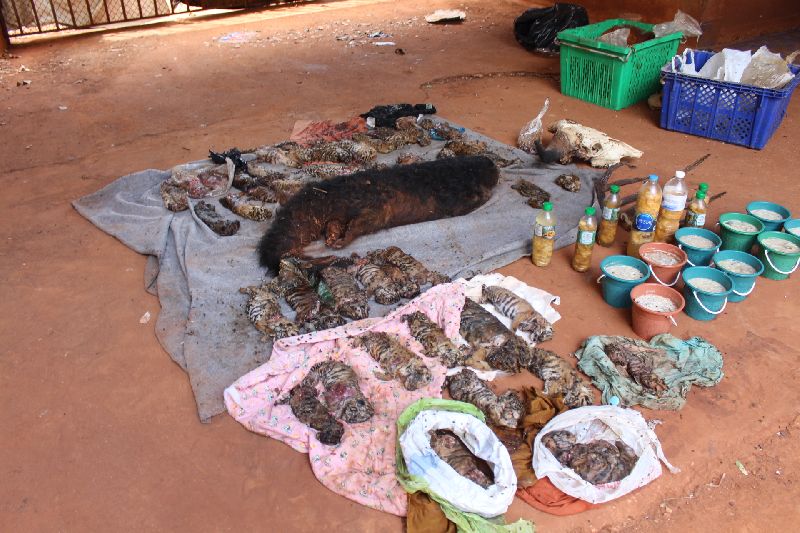 Related stories:
Bottles of Real Tiger Labeled 'Energy Booster' Discovered in Tiger Temple
Conservation Rhetoric Falls Apart as 1,000 Magic Tiger Amulets Seized From Monk (Photos)
Lion, Tiger Pelt, More Wildlife Discovered Inside 'Tiger Temple'
Horrible Discovery in Tiger Temple: Dozens of Dead Tiger Kittens (Photos)
Officers Enter Tiger Temple to Begin Removing Tigers
Another Showdown as Tiger Temple Blocks 1,000 Wildlife Officers
Activist to Sue Over Tiger Temple Zoo Permit
'Tiger Temple' to Sue NatGeo Over Damning Report