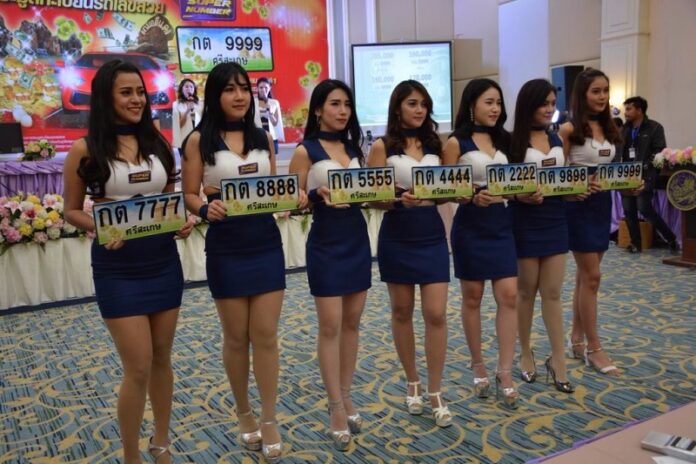 SISAKET — Authorities on Saturday raised millions of baht on the first day of bidding at an ongoing auction for auspicious vehicle license plate numbers and initials.
More than 7 million baht were raised Saturday as the trend for car owners to purchase license plates they consider auspicious continued in Sisaket province at a two-day auction held by the transport department.
The bidding at the province – regarded among the poorest in Thailand – produced a handsome reward as it entered its second day, with the most expensive license plate – "Kor Tor 9999" – fetching 850,000 baht. This is the fifth year the auction has taken place.
The number nine is considered auspicious in Thai because it's pronounced "kao," which can also mean to step forward. The letter "kor" was interpreted as representing "honor" in Thai, while "tor" was interpreted as representing advancement.
The transport department said part of the money raised would go to philanthropic causes, adding that over the past two years, 69 disabled people received assistance through tools bought with money raised in previous auctions worth a total of 3.2 million baht. Additionally, it said 12 million baht went to fund road safety campaigns in the province.