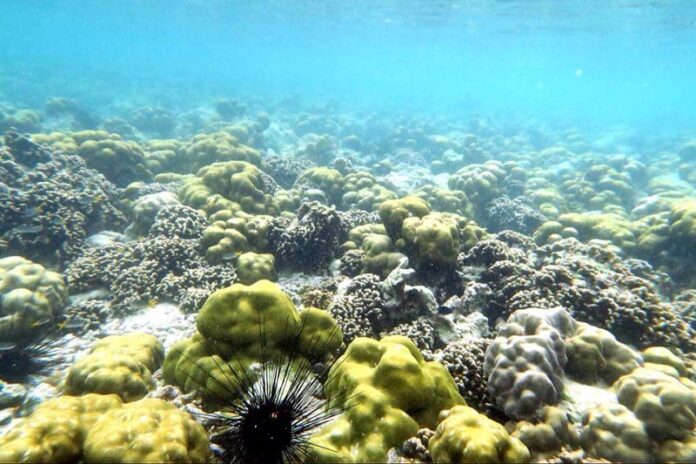 KRABI — A marine expert on Wednesday said coral reefs on Krabi province's Yoong island saw a recovery, two years after the island was declared off limits to tourists.
Thon Thamrongnawasawat, a marine expert and conservationist posted Wednesday his Facebook that he is satisfied with the recovery of coral reefs on Koh Yoong, a small island near Ao Nang bay, two years after authorities closed it off to tourists.
The recovery has led Thon to ask the government declare more islands off limits for a period of time to allow for a recovery.
"While coral reefs elsewhere are crying, here they're smiling," wrote Thon, who visited the areas every two to three months for the past two years. He added that he wants to see 15 more islands being protected from tourists and every marine national park temporarily declare some areas off limits to allow for regeneration.
Thon posted photos and said that corals, such as colony corals are regenerating satisfactorily.
Vorapot Lomlim, head of Hat Noppharat Thara and Mu Koh Phi Phi National Park, said the adverse impact on the coral reefs in the areas was caused by not just tourists but a rise in sea temperatures.
Koh Yoong is a small island not far from Koh Phi Phi and is known for its shallow and crystal clear waters and deep-water coral reefs.