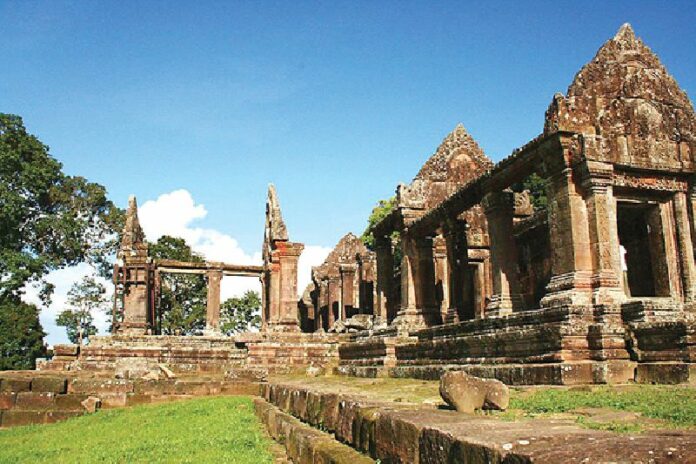 (13 November) The International Court of Justice (ICJ) ruling on the ownership of the territory around Preah Vihear Temple has turned out to be what many sides have expected: that the ICJ would rule the case with the intention to promote peace between Thailand and Cambodia in mind.
As a judicial organ of the United Nations, the ICJ has once again lived up to the purpose of creating peace and justice among its member nations. Those members are also expected to respect and comply with the judgment handed down by the ICJ.
It is up to Thailand and Cambodia to initiate a peaceful dialogue on the issue of the disputed territory, which the ICJ declared to be out of its judicial scope, and on the possibility of a joint management of Preah Vihear Temple as a World Heritage Site.
The cooperation between Thailand and Cambodia would not only be a success for the two nations, but also for the ASEAN community as a whole.
If Thailand and Cambodia could overcome the long-running dispute and manage the issue of Preah Vihear Temple with maturity, the outcome would help improve ASEAN′s reputation in the eyes of the world community.
The reaction of both nations to the ICJ verdict has been promising so far, partly helped by the cordial relationships between the two governments.
It appears that both Thai and Cambodian governments have finally realised they must co-exist in peace and strive to prevent misunderstanding that would lead to renewed military clashes along the borders.
The economic factor proves to be the major peacekeeper. Thai-Cambodian border trades amount to 38,000 million baht in the first five months of 2013 alone, a 18% increase from the same period in 2012; the total amount of border trade between the two nations throughout the year of 2012 exceeds 82,000 million baht.
However, the calm that follows the ICJ ruling is threatened by the nationalists and ultra-nationalists in Thailand who are seeking to manipulate the verdict for the sake of their own political campaigns against the government.
These attempts should trouble advocates of peace between the two nations, as the very same ultra-nationalist rhetoric have led to the deadly clashes along the Thai-Cambodia border in the past.
The losses caused by the past incidents should be adequate to convince all sides that an open conflict would not benefit the interest of both nations, especially the well-being of residents and soldiers in the border provinces.
Thailand and Cambodia should handle the dispute of Preah Vihear as mature nations. Both of them should rid themselves off the thorny past for the sake of the future.
For comments, or corrections to this article please contact: [email protected]
You can also find Khaosod English on Twitter and Facebook
http://twitter.com/KhaosodEnglish
http://www.facebook.com/KhaosodEnglish