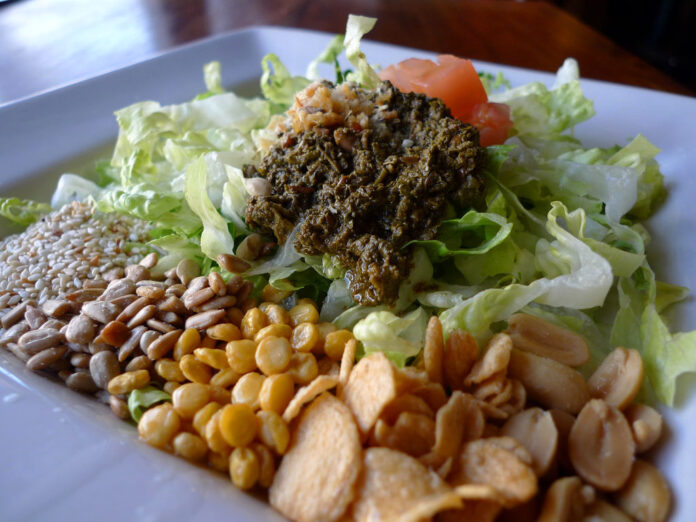 It wasn't something 26-year-old Thawng Tha Lian expected would be an issue when he left Myanmar nine months ago on a scholarship to earn a master's degree at Bangkok's Chulalongkorn University.
Given the two-to-three million migrant workers from Myanmar estimated to be in Thailand, plenty of whom live in the capital, Tha Lian thought finding a decent Burmese restaurant or two would be easy.
But struggle Tha Lian did. And when he found one nondescript eatery serving foods from Myanmar hidden in the Ratchaprarop area, he quickly lost his appetite.
"When I tried, I didn't like it because I felt it was so dirty," Tha Lian said. "There are many Burmese people in Thailand but why we don't have [restaurants]?"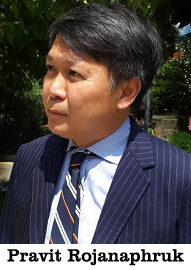 He attributes it to the poverty among most of the migrant workers, where at least a million are not recognized under the law, basically making them illegal and without rights.
I think there are other factors at play as well.
The biggest obstacle to having a decent Burmese restaurant is not the distance from Bangkok to Yangon, or the lack of able cooks, but the attitudes of many of us Thais.
Brought up by ultranationalist educations, most are taught that Burma is a historical enemy to this day. Many Thais are also brainwashed by the notion of Thai exceptionalism into believing their food is the best in the world, with little or nothing of value from their immediate neighbors, Myanmar included, because it is "boring" food.
Thais are generally not just ignorant about cuisine of Myanmar, but with its diverse ethnic groups.
I am not alone in thinking people of Myanmar are kept invisible, intentionally or not. An on-going exhibition at Museum Siam entitled "Myanmar Up-Close" shares my sentiment.
"On the sociocultural level, we know so little about our neighbor, despite the fact that Thailand and Myanmar have long exchanged cultures, and Myanmar is such an integral part of our daily lives, more than we can imagine," wrote Rames Promyen, Director of National Discovery Museum Institute.
The exhibition, geared toward the middle class, reflects the lack of meaningful interaction with the Myanmar in Bangkok and elsewhere. The workers are just workers, and their identities as Burmese, Shan, Karen, Mon or Pa-O is irrelevant and of no interests to parochial Thais.
The exhibition, which runs through July, highlights issues such as the hardships migrants face, like the fact some can only visit home after five years, must endure shared living arrangements where roommates trade use of small spaces by working different shifts.
The exhibition urges Thais to think more about exchanging with the people of Myanmar today rather than historical aggressors, an anachronism referring to the fact the old Siamese capital of Ayutthaya was sacked by the Burmese twice before it was abandoned in favor of Bangkok. The last time the "enemies" destroyed Ayutthaya was 1767, five decades before the British burned Washington D.C. in 1814, but the sentiments remain, thanks to excellent and open-minded history books written to instill nationalism.
But back to the food. The otherwise laudable exhibition revealed little about it apart from a June 5 cooking workshop and a reference that gaeng hung lae, a popular Northern Thai curry, originated from Myanmar. No mention of the bizarre absence of Burmese restaurants in most of Bangkok, however.
Call it indifference, contempt, bigotry, historical animosity or a mere lack of curiosity, the fact there's a dearth of decent Burmese restaurants in Bangkok, a city bursting with Japanese, Korean and Western establishments, says a lot about the invisibility of Myanmar and its people in Thailand.
I feel sorry for Tha Lian but he expects to be back home in three months.
This is more a lost culinary opportunity for millions of Thais who could otherwise enrich themselves savoring more diverse food from a country it shares over 2,401 kilometers of land border with.
Burmese food is popping up an urban eating trend elsewhere in the world, according to Gourmet Gourmand, and hopefully an ascendant Myanmar and tourism there will spark interest here.
Now, could anyone kindly direct me to a nice Burmese restaurant in Bangkok where I can order a plate of soothing Tea Leaf Salad? Thonglor? Soi Ari?
Nevermind.