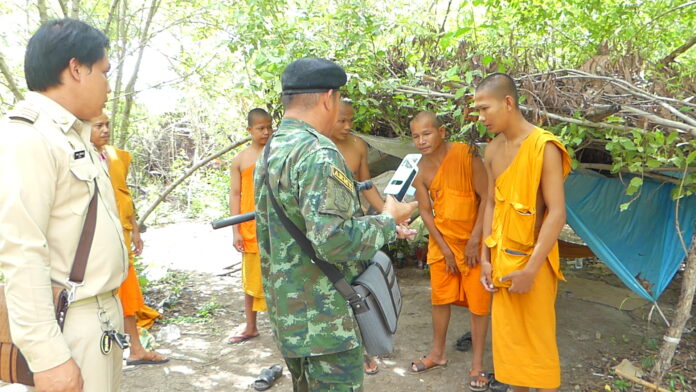 PATHUM THANI — Six Cambodian monks were arrested in a forest north of Bangkok Saturday for allegedly entering the kingdom illegally.
A combined force of soldiers and officials raided their camp in a wooded area in Pathum Thani province's Sam Khok district at around 9:30am in response to complaints from local residents that Cambodian monks were begging for morning alms in town.
Five of the six monks did not carry passports, while the others did but lacked entry stamps, said Saichol Phuchalermtrakul, a local administrator.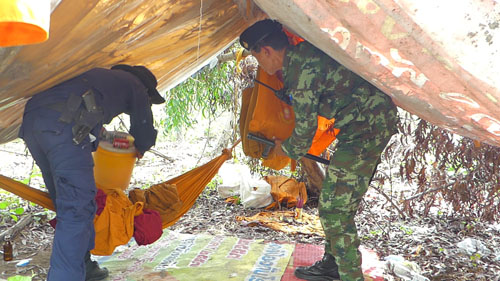 The six, whose names were withheld by officers, were taken to a temple for a defrocking ceremony and later sent to Immigration Police for deportation proceedings.
Saichol said officials are expanding their investigation to seek and capture other monks in Pathum Thani who might have entered Thailand illegally.