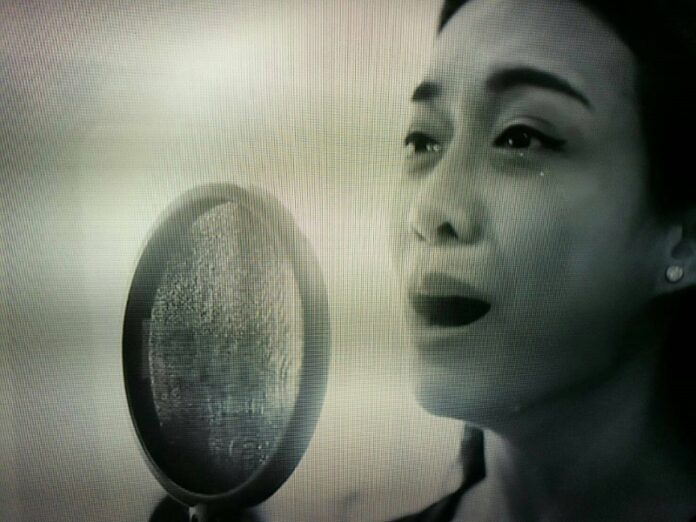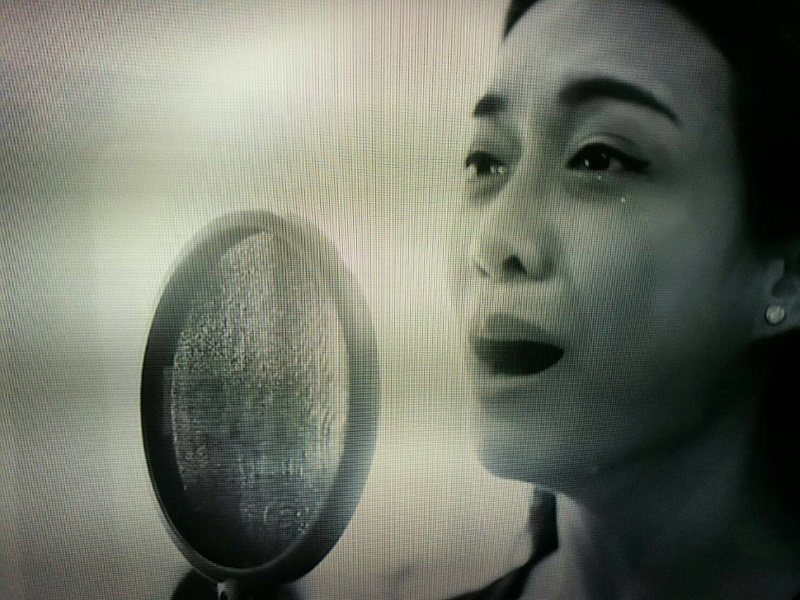 Public mourning has become a competitive sport for some who, intentionally or not, have made it more difficult to impress.
Sobbing in front of cameras has become commonplace in the three weeks since King Bhumibol's death, to the point where the loyalty of those who don't cry may be doubted. Endless Thai faces from all walks vowed on cameras and broadcasted from dozens different TV channels to lead a life led by the late King or become his servant again in perpetuity in their future cycles of reincarnation.
Some people are eschewing buses or trains to walk to Bangkok to pay their last respects to King Bhumibol, who lies in state at the Grand Palace, as if enduring greater hardship makes them more loyal and devoted than those who ride the coach.
Such feat was surpassed Oct. 28 when a Thai Rath report emerged about a man walking barefoot from an upcountry province, Sri Saket, to Bangkok. Along the route, people showered him with food, water and money. Those earlier praises for marching to the capital suddenly paled in comparison by virtue of their footwear.
Not to be outdone and in order to differentiate and distinguish themselves from competing TV stations, all of which are running endless stream of Thais speaking and sobbing while praising the King and his legacies, TV Channel 3 on Monday broadcast an interview with a Western man who speaks in fluent Thai praising the late King near the Grand Palace.
Some who publicly expressed their devotion to the King have been doubted, however, particularly actors and actresses who make a living from "acting."
One such actor, Art Pasut Baanyaem, was reported on Daily News newspaper on Monday that he was criticized for offering free motorcycle rides to and fro the Grand Palace, and accused by some netizens of acting for self-promotion – a charge he denied.
Saying how the King was great and likening him to the father of all Thais on televisions and other local media has become so common now after weeks, you could only stand out if you said something more.
On Tuesday morning, Channel 3 again upped the ante when it invited a male singer to perform a song he composed. That itself was no longer unique as many singers and artists have composed their own songs and have sung on televisions honoring the late monarch. The program host reminded its viewers that the singer, from the deep south, had named his daughter "Por Piang," or "sufficiency" in Thai, which was inspired by the late King's so-called "sufficiency economic" philosophy.
Thursday morning on Channel 8, known for its entertainment content, bombshell actress Atthama Chiwanitchaphan, aka Bowie, who was the playmate cover of the May 2016 issue of Playboy Thailand, said on air that His Majesty's teachings are like religious teachings.
In newspapers, Thai Rath on Tuesday published an interview with TV newscaster Sujira Arunpipat who cried while reporting about the king's death saying she feels blessed to be born during the reign of King Rama IX, or King Bhumibol, and compared the experience to those who feel blessed to have been born during the lifetime of the historical Buddha.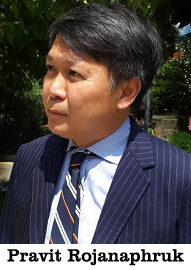 "We were so lucky. I used to envy those who were born during Lord Buddha's lifetime because they could meet the Buddha and prostrate in front of him and thought these people were so fortunate. Now I feel so fortunate to have been born during His Majesty's reign (tears falling) and under his guidance," Thai Rath quoted Sujira, who was a former beauty queen, as saying. On the same day, some papers including free tabloid M2F ran a photo of what was purported to be lighting at night in the shape of traditional Thai number 9, a reference to Rama IX, over Amphawa market, in Samut Songkram province and dubbed it in its caption as "astonishing." The photographer, Samut Choosakul, 42, insisted the photo wasn't doctored.
As Thais continue mourning into week four, nothing seems to be excessive or over the top.
Last Saturday, I asked Wiwat Kletchin, a first year student at Attawit Commercial Technology College who arrived at 3am on Saturday to wait to pay his last respect to the royal urn and coffin on the first day the palace was open to the public why he chose to do be there day one. At 1pm, after 10 hours of waiting and still a long line ahead of him, the 19-year-old Bangkok student explain why he didn't wait to come weeks later when the line would definitely be shorter: "I am more proud [doing it now]. I look determined."
Actors and actresses aside, on Thursday, The Nation newspaper reported that sculptor Khemarat Koongsook is embarking on sculpture of the king that is nine times life-size. Khemarat was quoted as saying that he had a moment of epiphany after the United Nations convened a special session to honor the late king. "It showed that our King  wasn't just a great King of Thailand but also for the whole world," Khemarat said. "Such remarks reminds me of the often-made statement that the King was 'the King of Kings.'"
The outpouring of competitive loyalty may seem excessive to those detached observers, but for those engaging in such acts it may not be the case. Sensing that the situation may get out of control, military government spokesman Lt. Gen. Sansern Kaewkamnerd on Wednesday warned royalists on social media not to oppose the return of entertainment and parties and regard these activities as being disloyal to the King after the one-month mandatory mourning period expires. Sansern said the country must continue to move forward.
Excessive and incessant praise and veneration, growing rituals of worship will likely elevate the late King into a demi-god and produce a King-worship cult, and a climate where the only thing one could possibly say about the late King is how great he was and how much you loved him.
What will this mean for Thailand in the long run? I can't help but wonder.