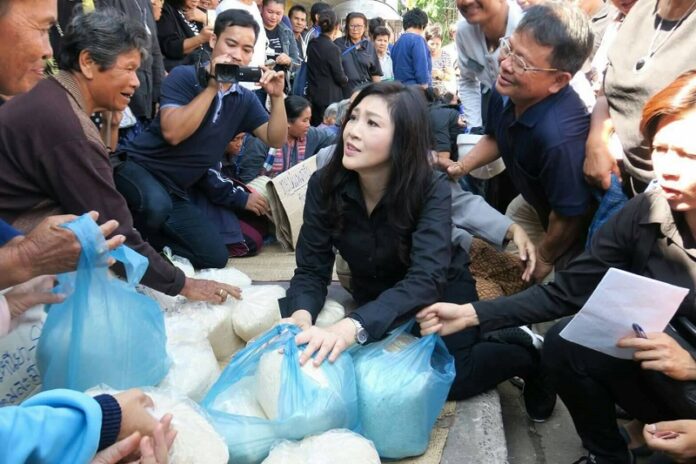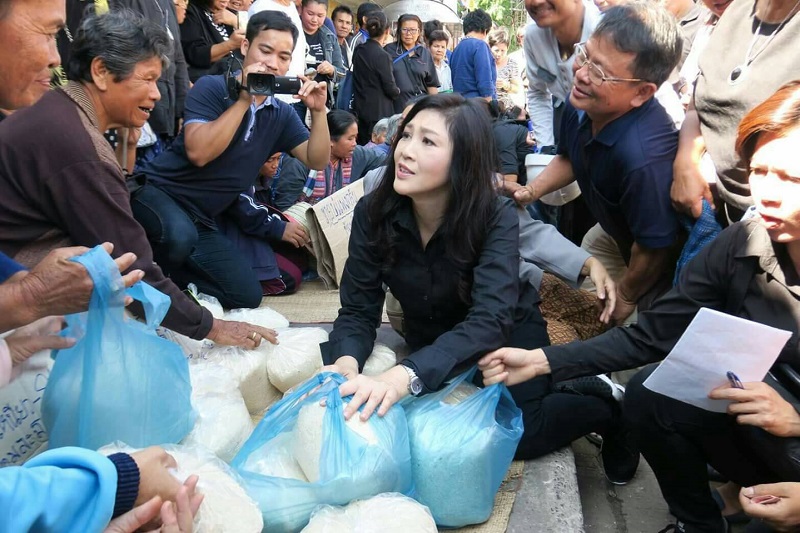 BANGKOK — Former Prime Minister Yingluck Shinawatra set up a booth Saturday selling rice from farmers in a bid to help them face falling prices as the military junta kept a close watch.
Yingluck held a rice-selling event at Fashion Island shopping mall 4pm on Saturday afternoon in Bangkok's Ramintra area.
She earlier posted on Facebook saying the jasmine rice put on sale varied in quality, as it had not been standardized due to the fact it was supplied directly by various farmers.
Read: Everything You Were Afraid to Ask About Thai Rice Subsidies
What Yingluck is doing is permissible and is a good thing, government spokesman Lt. Gen. Sansern Kaewkamnerd said. Sansern added however that the government of Gen. Prayuth Chan-ocha is addressing the issue. He did not want to conclude whether what Yingluck is doing was politically motivated or just a PR stunt, he said. Sansern added that if Yingluck had good intentions it would be good for society, saying that otherwise it would be sad.
The turnout for the event was large, with people gathering from throughout the city.
The rice sold out within an hour.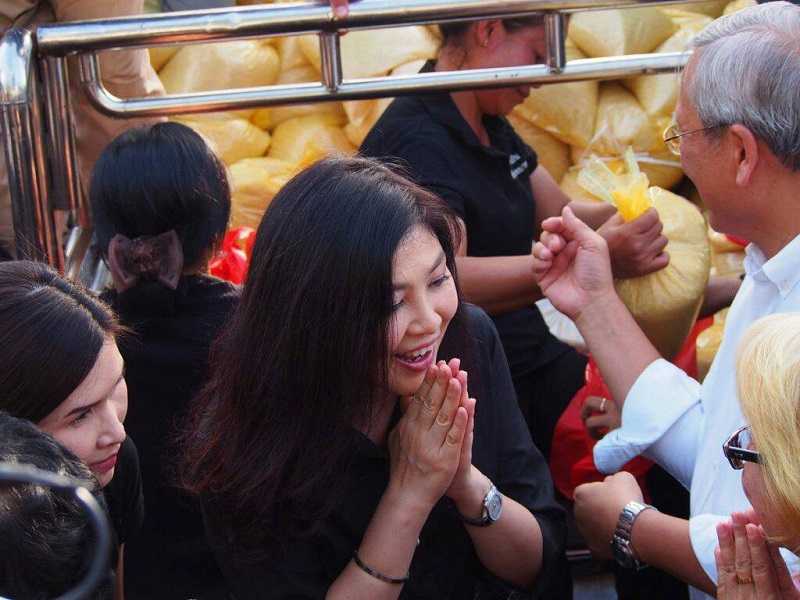 Related stories:
Rice Subsidy Returns: Gov't Approves 20 Billion Baht For Farmers