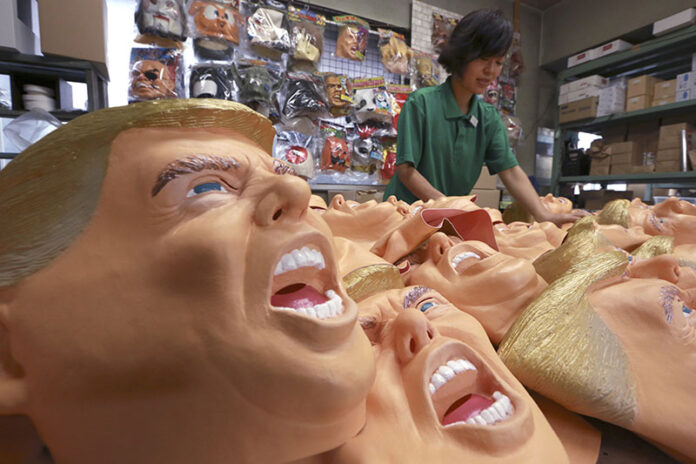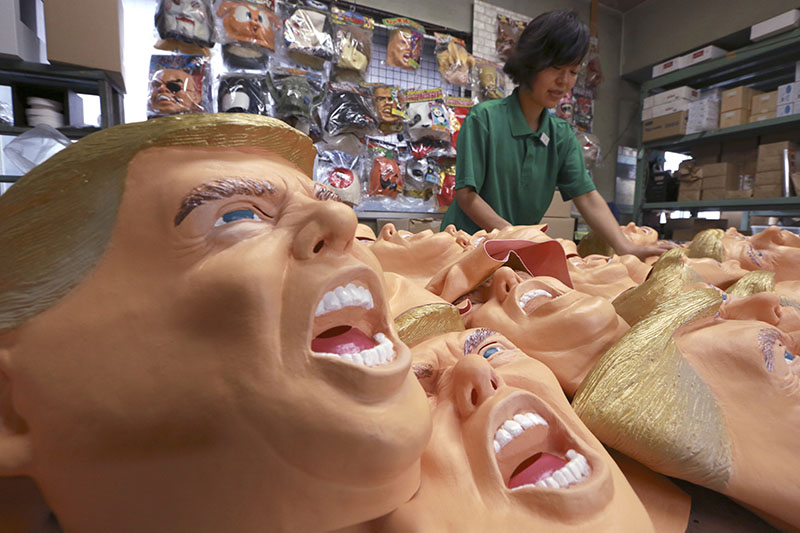 Will Thailand face greater trade barriers from the United States under Donald Trump? Will President Trump care less about human rights violations under the Thai military junta? Will junta leader Gen. Prayuth Chan-ocha finally get a state visit to the White House to meet Trump now that the junta leader has praised his victory as "remarkable" and expressed his desire to work with him in a statement published by the Foreign Ministry?
Not a day has passed since Trump defeated Hillary Clinton 10 days ago without Thai pundits offering their take on what the Trump presidency will mean to Thailand.
In the bigger picture, some people fear a global trade war, if not World War III.
Before we fall deeper into Trumpophobia and become too quick to blame everything that hasn't happened under Trump yet, let me cite a paragraph from page 147 of Chris Baker and Pasuk Phongpaichit's book "A History of Thailand" about the U.S. government and then-dictator Field Marshal Sarit Thanarat.
"On Oct. 20, 1958, [Sarit] carried out a second coup, declared martial law, annulled parliament, discarded the constitution, banned political parties, and arrested hundreds of politicians, journalists, intellectuals, and activists. The U.S. cheered and granted USD$20 million in economic aid. The State Department memorialized that this was not a coup but 'an orderly attempt by the present ruling group to solidify its position.' Sarit called it a 'revolution.'"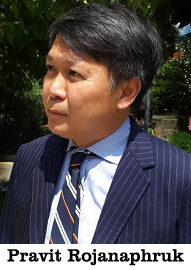 Who was then in charge at the White House? Another Republican by the name of Dwight David "Ike" Eisenhower. If Eisenhower's support for Sarit's coup wasn't enough to impress you, consider that Wikipedia also listed him as having ordered coups in Iran and Guatemala, as well as aiding the French in their fail bid to keep Vietnam as a colony.
My point is that when it suits the U.S. government to turn a blind eye to injustice and human rights violations, they are very blatant at it, and they continue to practice it on and off, in various parts of the world. There is no domestic coup in the U.S., yet the it helps others stage coups when they stand to gain.
Be naive at your own risk when it comes to realpolitik. The failings of the United States don't mean that suddenly Russia's Putin or China's Xi is Mother Theresa, either.
Thailand should thus deal with these powerful states with caution, and Thais should not become emotional and delusional when it comes to international relations.
As for Trump, whatever reactions we are getting mostly in Thailand so far were based on analysis focused on state-to-state relations. This leaves out people-to-people relations and the many Americans who over the years contributed to not just the betterment of U.S.-Thai relations but Thailand itself.
As a newspaperman I think of the role of Dan Beach Bradley (1804 – 1873), the American Protestant missionary who started the first Siamese newspaper, brought the first Thai-script printing press to Siam, advocated for Siamese equality and lived in the kingdom from 1835 until his death.
Today, there are Americans who are true friends of Thailand and the Thai people, and vice versa. Here in Thailand, I think of Father Joe Maier, the American Redemptorist priest who has lived and worked for the betterment of Khlong Toei slum children for four decades. Scholars like Khon Kaen-based David Streckfuss, who penned the most authoritative book on the controversial lese majeste laws, as well as American activists and journalists who wish well for the kingdom and more.
Let us not be too fixated on the faceless state-to-state posturing to the exclusion of people-to-people relations.
Trump or no Trump, Prayuth or no Prayuth, the relations between the people of Thailand and the United States, which predated the oft-cited 183 years of formal diplomatic ties, itself the oldest in Asia, shall endure, and hopefully positively when we look beyond the narrow mindset of nationalism.
First and foremost, we are all human beings, not Thai or American. Lest we forget.