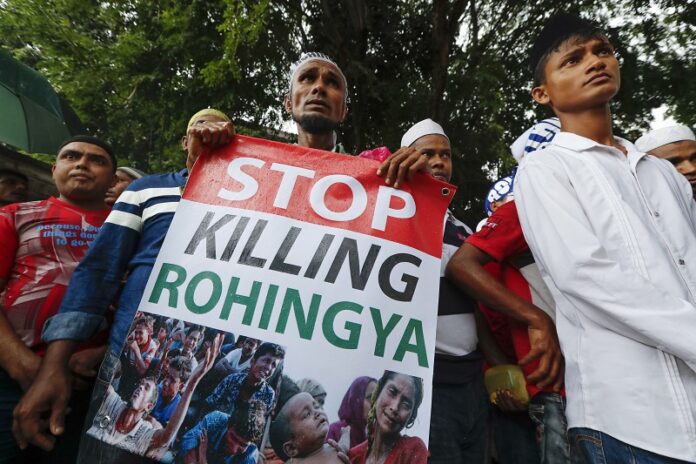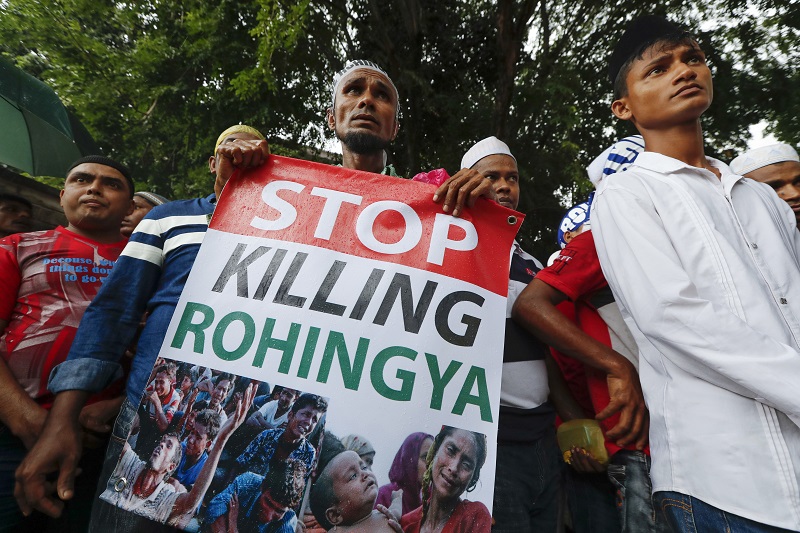 What is happening in Myanmar's Rakhine state to the Rohingya people is nothing short of abject failure by many Burmese who regarded themselves as Buddhists to be compassionate. Buddhism preaches tolerance, not the opposite. Wrongly clinging to one's ethnicity, nationality, religion or the past can tragically make us regard others as less than human and undeserving of empathy, not to mention equal rights.
Thais, myself included, have been exposed to the news of Muslim Rohingya fleeing Myanmar for years, with the situation only getting worse. It's in the news on and off, and no one is sure when there will be a constructive and humane solution to the issue.
There are many excuses made for withholding empathy from the Rohingya – they are not really citizens of Myanmar, they are not Buddhists, they are not good people and so on.
Remove their Rohingya and Muslim identities however and discover they are human. You don't need to be Rohingya or sympathetic their plight, you only need to be human.  
As I watch the tragedy unfold and hear words like "crimes against humanity" used by the United Nations to refer to the strife in Rakhine state, where Human Rights Watch claims satellite images show about 30,000 Rohingya have recently fled their homes, I can't but ask what we Thais could do to alleviate the suffering of our neighbors. An estimated 1 million to 2 million Rohingya live in Myanmar and many are fleeing to Thailand, Malaysia, Bangladesh and beyond. In Thailand, an estimated 200 or so are being detained, children and women included, for having fled terror in Myanmar and illegally entering the kingdom. Others live under state surveillance.
There are two dozen prominent Thai activists and scholars who spent two decades supporting the struggle for freedom and democracy in what had been Burma when they started. I rang one up Thursday afternoon to ask if they're going doing anything about the deteriorating situation.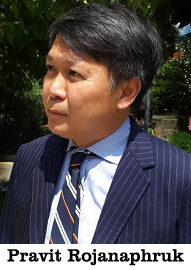 Naruemon Tabchumpol, a political scientist at Chulalongkorn University and a former member of the Thai Action Committee on Democracy in Burma, which long supported the cause of freedom and democracy in Myanmar, said the situation is complicated.
She said old Burmese contacts have been rekindled and concerns expressed, but many Burmese democracy activists simply regard the Rohingya as others who don't count among the more than 130 ethnic groups that comprise Myanmar's people.
"The issue of race and ethnicity is still strong," Naruemon told me, even among pro-democracy activists there. "The problem is not just with the civilian government of Aung San Suu Kyi because it cannot control its own armed forces."
Naruemon said the armed forces were either not doing anything to stop the persecution or were the ones perpetrating it.
Naruemon said she has insisted to her old Burmese friends that the Rohingya should at least be treated humanely, setting aside that the dispute over whether they should be an official ethnic group will not be resolved anytime soon. She said her contacts acknowledged that they deserve protection on humanitarian grounds.
But, Naruemon said, more must be done.
"It think it's time to [collectively] send a message, both formally and informally," she said, adding that in the next week a statement might be issued.
Elsewhere in Thailand, junta leader Prayuth Chan-ocha was quoted saying the matter was Myanmar's "internal affair." Very reassuring, but what do you expect from a coup leader who routinely violates the rights of his own people through his "laws" anyway? As for Daw Aung San Suu Kyi, "big disappointment" is a big understatement to describe my feelings toward her when it comes to handling the issue.
While the dispute on whether the Rohingya are truly indigenous to Rakhine state or brought there by British colonial masters will continue, there's no denying these people are being persecuted and discriminated against for something they did not do. Even were those who would write them off right about them being moved into Myanmar during colonial rule, that has nothing to do with those born and raised and persecuted there today.
How can anyone blame and discriminate against people because of their ancestors?
Thais, Burmans or Rohingya, Buddhists, Christians or Muslims, we are first and foremost human.
We live in the present and should not be prisoners to the past.