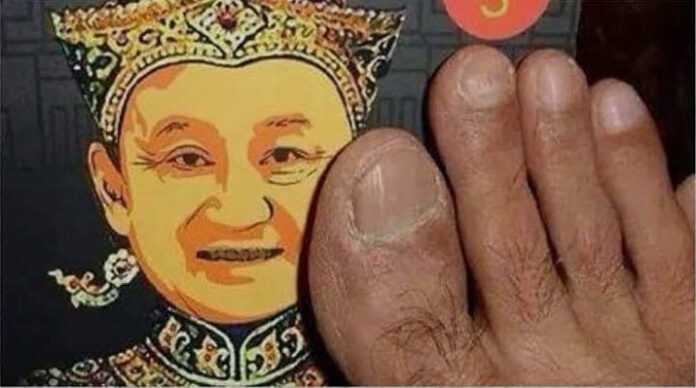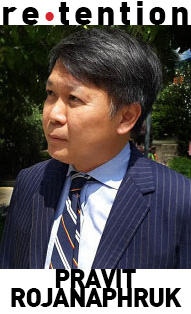 The sentencing of an anti-junta electrician who planted a pipe bomb at an army-run hospital was proof of how explosive our political hatred has become.
Wattana Pumares, 62, was sentenced by the criminal court to 27 years in prison on Dec. 6 for crimes including attempted murder for planting a bomb that injured dozens. Those injured committed no crime. Their only "crime" was being in a waiting room at Phramongkutklao Hospital in Bangkok, which is run by the same army today's ruling junta emerged from.
The man, a retired electrical engineer, said it was a "symbolic protest."
One would need to be naive at best to entertain Wattana's claim this was a symbolic act against the junta which staged the 2014 coup. He hid a bomb in a waiting room wall vase on May 22, the third anniversary of the 2014 coup. The room chosen was named after deputy junta leader and former army chief Gen. Prawit Wongsuwan.
Wattana succumbed to political hatred.
He may be an extreme example, but overall, many Thais of different stripes have, in the past decade, succumb to the same political hatred.
It is easy and tempting to fight the military junta with hate, to despise and want to destroy them. Hate is a destructive and infectious force that destroys those who hate as well. It's easy to hate the junta. It's a lot harder to fight the junta with love for liberty, democracy and human rights.
One of the barometers that can gauge political hatred is political jargon. Addressing those on the other side of the political spectrum through derogatory words and dehumanizing speech has become rather common on all sides.
For those who hate Thaksin and Yingluck Shinawatra, their supporters are despised as either corrupt or foolish, red water buffaloes, or kwai daeng, who are beyond redemption.
The word "despise" has found its way to the other side as well. In the anti-junta camp, a popular motto successfully disseminated in recent months by people including activist Nuttaa Mahattana is "despise dictatorship," or rangkiat phadetkarn, in Thai. To despise may not be equivalent to hate just yet – but it's getting there.
While I could never condone such negative and destructive feelings, I can feel some empathy.
The junta criminalizes anyone arrested for opposing them peacefully, when it is they who broke the law by staging their coup and granting themselves immunity from law. The same law they rewrite at will and preach should be obeyed while accepting their illegitimate rule.
Similar to the hospital bomber's victims, many detained or charged by the junta and its military regime also committed no crimes. Wednesday saw Pheu Thai party spokeswoman Sunisa Lertphakwat accused of sedition and violating the Computer Crime Act for criticizing the military government online.
Same as others before her, their only "crime" was exercising freedom of expression in a society where fighting for basic civil rights and political freedom has become a crime against the military state.
It's simplistic for anyone – myself included – to simply call on all sides to cease the political hatred.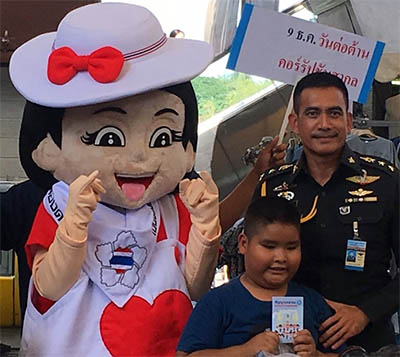 The junta last month made a gesture by introducing a new military mascot aimed at promoting national reconciliation called Little Sister Pinky Promise, or Nong Kiew Koy. Needless to say some found it insincere – even creepy.
Creepy for her somewhat sinister appearance, and insincere because there can be no reconciliation without justice and fairness for all.
People are tired of hearing the junta tell them to obey the law when it holds absolute power and places itself above the same law. Through Article 44 of the now defunct 2014 provisional military constitution, any order of junta leader Gen. Prayuth Chan-ocha is in fact the law of Juntaland, overriding the executive, legislative and judicial branches.
Given repeated false promises the junta has made over the past three and a half years about when elections will take place, it's no wonder many of those who oppose military rule expect more lies and repression.
These are tragic, fertile grounds for the hatred which is festering in Thailand and steering it down a self-destructive path.