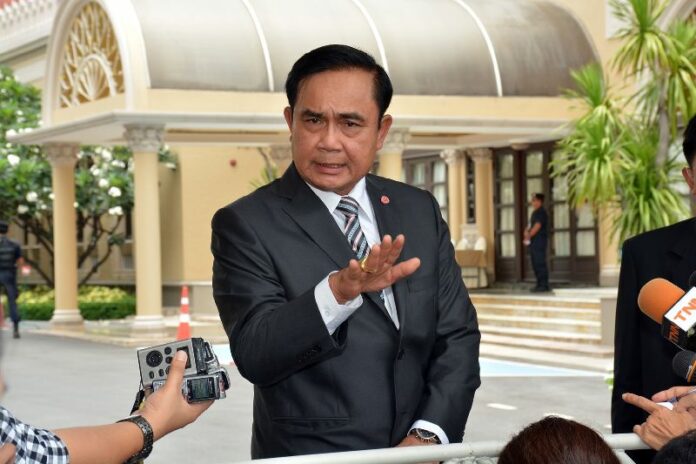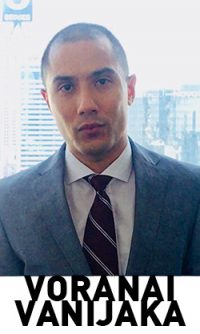 The last time I was on the panel at the British Chamber of Commerce, someone asked whether I believed the military government was sincere in its bid to clean up corruption.
"Of course, they are," I replied. "They are as sincere as any government aiming to clean up the corruption [dramatic pause] of other political factions."
(Translation: Move aside, it's our turn to eat the cake – allegedly, of course.)
On May 22, 2014, General Prayuth Chan-ocha sent in the tanks, overthrew the democratically elected government and became the dictator. Come May 2018, it will be four years running that Thailand has struggled under his regime. Three reasons were given for the coup d'etat. First, to protect the monarchy. Second, to put an end to street violence. Third, to clean up corruption. The first is a hyper-sensitive issue, so we shall leave it there. The second, the junta leader accomplished. The third – if we are to gauge public sentiment – seems to follow the classic Thaism of "same same but different." Same old business dealings – different people doing the dealing.
The topic of this commentary hence is that public sentiment is key in making sure the promise of a general election next year is fulfilled. A promise that has been reneged upon at least twice already.
Read: No Really, There Will Be Elections This Year, Prawit Says
Whether one is an absolute monarch, a fascist dictator or an elected leader, public sentiments are key to legitimizing one's regime. From early on, the junta leader could claim strong support from the people, even if this group of people was in the minority.
When he took power by force, they cheered for him as if he was Miss Universe Thailand strutting across the stage to greet Steve Harvey. When officials and politicians were rounded up on corruption charges, they applauded him as if he was Toon Bodyslam running across the country, one stride at a time. The love for the junta leader was so strong that when the alleged billion baht Rajabhakti Park corruption scandal involving the army gripped the headlines, they waved dismissively.
Move along, nothing to see here – he brought peace and is cleaning up corruption.
When his brother, Gen. Preecha Chan-ocha, bestowed upon his then 25-year-old an officer's rank of second lieutenant in the army amid cries of alleged cronyism, they shrugged. When alleged irregularities were found in General Preecha's 79 million baht assets, as well as an undeclared mansion in Phitsanulok province, they smirked. When over 13 billion baht was approved to purchase three Chinese submarines, they grinned.
Move along, nothing to see here – he brought peace and is cleaning up corruption.
When he berated a fisherman for asking him tough questions, or when he and Deputy Prime Minister Gen. Prawit Wongsuwan glossed over the not-so-mysterious death of first-year cadet Pakapong Tanyakan. When Gen.l Prawit unwittingly showed off a huge diamond ring and Richard Mille watch reportedly worth between 4 and 10 million baht. When the junta leader told the media and the public to "take it easy" on Gen. Prawit and his fancy accessories. When the public saw leaked receipts from luxury "work trips" abroad enjoyed by the junta government. When, day after day, we see the dictator fuming and scolding anyone and everyone who disagrees with or questions him.
There are still die-hard supporters of the junta, no doubt.
But many of those who had previously cheered the tanks are wavering and shaking their heads in disappointment. Here we have a classic case of early infatuation blinding the eyes and fogging the mind. After over three years – and it shouldn't have taken this long – many supporters of the junta government are beginning to see things for what they are, and it's an ungainly sight. In fact, many are now fuming with expletives and exasperations.
Read the commentaries. Listen to the people. Scroll through social media to assess the mood of the Thais. The phrase, "I used to support him, but…" is more commonly expressed.
Add to that a stagnating economy in which poor and middle class are struggling while the richest families grow richer, and the overall public sentiment seems to be "General, it's time to move on." Public pressure: Don't ever underestimate its power.
But presently this sentiment is still very much in the undercurrent. People aren't exactly yelling it out loud and in unison. As such, the junta leader can still rule under the façade of a mandate, backed by convenient public relations photo ops with the much-adored Miss Universe Thailand Maria Lyn Ehren and the well-loved Toon Body Slam. It's politically expedient to be associated with the people's heroes.
Hence, the promise of a general election comes next year is still up in the air. Nothing is set in stone. Especially if a bomb goes off here and there to provide a scenario where democracy would again be postponed for security under a military regime. Therefore, it's very important for the Thai people to make a stand. We can even be polite about it.
"Thank you for all you have done, General, but it's time to move on."
Strong public pressure goes a long way toward ensuring that, come next year, there will be a general election. But the people must voice it out loud and also must make the stance peaceably. This is because any possible threat to peace and security is a convenient excuse for the junta leader to postpone the election.
So loudly and peacefully, start the movement, make the hashtag, send the meme and slap on the bumper sticker: "General, it's time to move on."