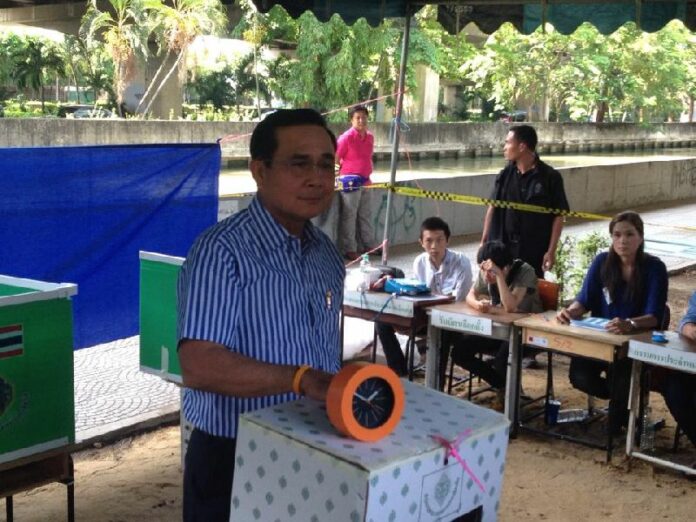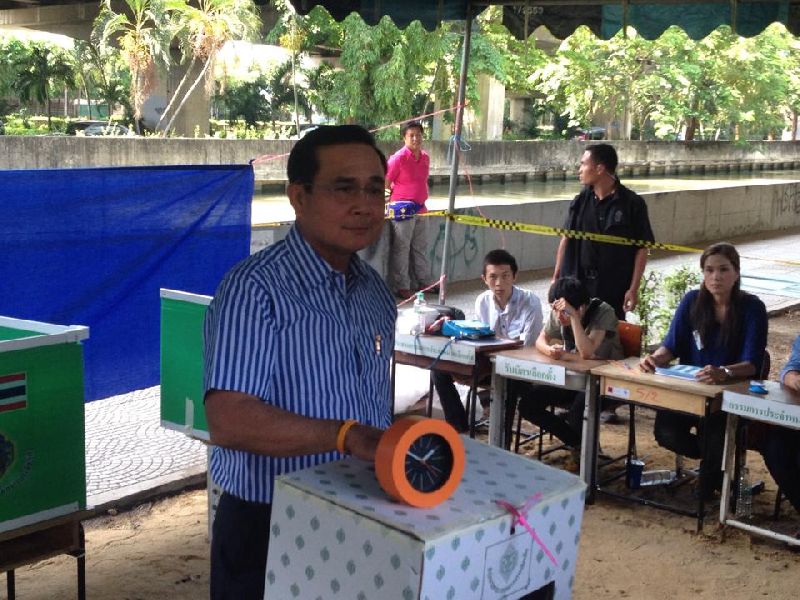 BANGKOK — Despite the assertions of two junta-appointed lawmakers, general elections will be held this year as promised by the regime, deputy junta chairman Prawit Wongsuwan said Thursday.
Dismissing suggestions Thailand would have to wait until mid-2018 for a vote, Gen. Prawit said the "roadmap" laid down by the junta to restoring democratic rule by the end of 2017 will not be changed.
Read: No Elections For Thailand This Year, NLA Says
"The roadmap is still the same," said Prawit, who also serves as deputy prime minister. "It's unchanged."
Concerns of prolonged military rule were raised after two members of the National Legislative Assembly, Surachai liengboonlertchai and Somjet Boontanom, said there won't be enough time to write required laws to organize an election this year.
Speaking to reporters Thursday, Prawit said Surachai and Somjet were merely speculating on their own.
It's been more than five years since the last election in Thailand. A snap election in 2014 was boycotted by the opposition movement and later nullified by a court, resulting in a political vacuum that led to the military takeover in May that year.
The junta initially assured the public an election would be held in October 2015, but that and other dates have come and gone with 2017 being the regime's most recent commitment.
Related stories:
Post-Coup Election May Be Delayed To 2016