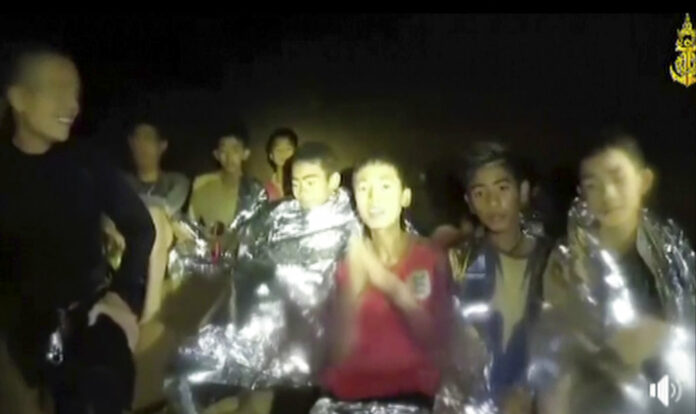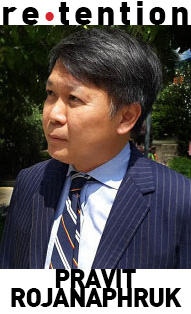 The search for the 13 missing inside the flooded Luang Nang Non cave complex in Chiang Rai has united Thais in a common desire to see them safely returned home.
Officers, officials, volunteers (yes, even Thai massage volunteers), as well as foreign volunteers and soldiers have flooded the site and worked tirelessly.
Now that British divers located the 13 on Monday night – 10 days after they went missing – the search has turned into a mission to evacuate them safely.
The mission was ongoing as of press time, with authorities not ruling out that it could take weeks before these souls emerged safely from the cave. Many Thais have proved that they can be united in a common concern for the 13, despite society being deeply divided by politics over a decade that has seen two military coups.
The fact that the 13 have no apparent political affiliation – 12 out of the 13 are boys aged 11 to 16 – helps everyone overlook politics. This despite some bending on finding all faults, real or imagined, with the military regime as it carries out the search-and-rescue mission.
These people can't put aside their deep resentment against the military regime even in times of crisis – and it reminds us how the deep political polarization would be harder to heal than the arduous task of searching for the missing 13.
On the other spectrum are Thais who fully support the regime and its rescue efforts – and who cannot stand any criticism. These people believe there should be no voices of criticism against rescue efforts. These people may have good intentions, but in the end restrict the diversity of views that needs to be safeguarded even in times of crisis.
For those who take pride in how national unity enables massive search efforts to succeed, they should remember that, in the end, it was volunteer British divers who found the boys and that at least eight nations – United Kingdom, the United States, Australia, Japan, China, Israel and neighboring Laos and Myanmar – descended to offer help in various forms.
Foreign governments as well as foreign volunteers acting have proven once again that the true spirit of humanitarianism is borderless and that Thais should be very grateful to them, more humble and cling less to petty national glorification.
Both Thais and foreigners who worked hard to search for, and now try to rescue the 13 are the real heroes – not the 13 themselves, as some may want to believe. Ex-SEAL officer Petty Officer 1st Class Saman Kunan sacrificed his life when he died on Friday, the 13th day of the search-and-rescue mission after diving inside the long and treacherous cave for many hours to deliver more oxygen tanks to the trapped 13.
He is a real hero and his life would not have been needlessly taken away if the 13 have exercised more caution before deciding to enter the cave.
In an era where news is packaged as a reality show, it is easy to mistake the 13 as heroes, however. The trapped teenage boys are victims at best – and not heroes to be showered with scholarships and other consolation gifts – lest we set a wrong example for more youth to recklessly enter a treacherous cave only to end up trapped.
On Facebook, some have questioned why these youths are being treated as heroes by the media and social media user jamboree.
Facebook user Yangyong Thiengtis mockingly wrote on Wednesday that from now on, people should just try to go missing inside a cave if they want something.
The press is partly to be blamed. They want a feel good reality show that attracts as many viewers as possible. As a result, these trapped kids were painted in a most positive light – similar to protagonists. To be fair, the fact that they endured and survived 10 days without sunlight or food was quite an amazing achievement.
At the same time, we should not want to encourage more reckless teenage adventures that lead to a costly search-and-rescue mission of which the state and the public will have to shoulder the costs every now and then.
This may diminish the fairytale-like story of the cave 13 but it's a reality that shouldn't be inundated by a desire for a feel-good story spun by the press and netizens.