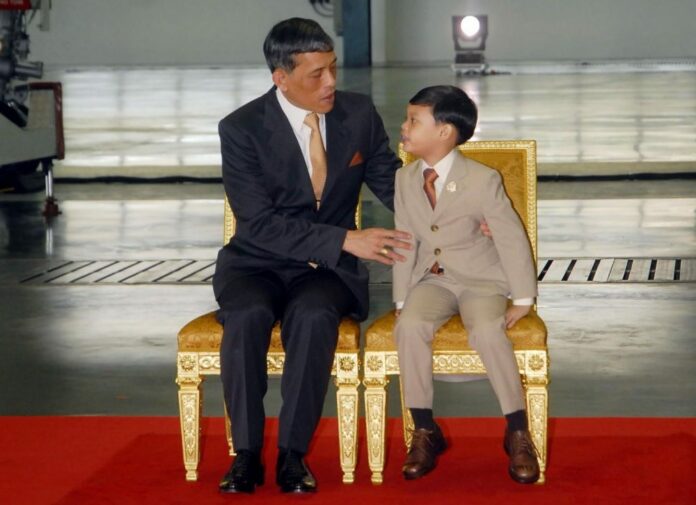 BANGKOK — In a handwritten card, a son of His Majesty the King urged 12 young footballers and their coach trapped inside a northern cave to stay strong, and thanked everyone involved in the attempt to rescue them.
Read: Rescued! First Two Boys Rescued From Cave
The card written by Prince Dipangkorn Rasmijoti was released to the public Friday. On one side, it displays a picture of rocks stacked on one another. Each rock carries a German word: bravery, luck, happiness, success, joy and good health.
The other side bears the 13-year-old prince's message in German.
"Dear children,
You must be very afraid right now, but I always have you in my thoughts. I am very happy to know you are all safe and in good health. I'd like to thank everyone helping out, and I wish this mission success!
All the best, Dipangkorn Rasmijoti"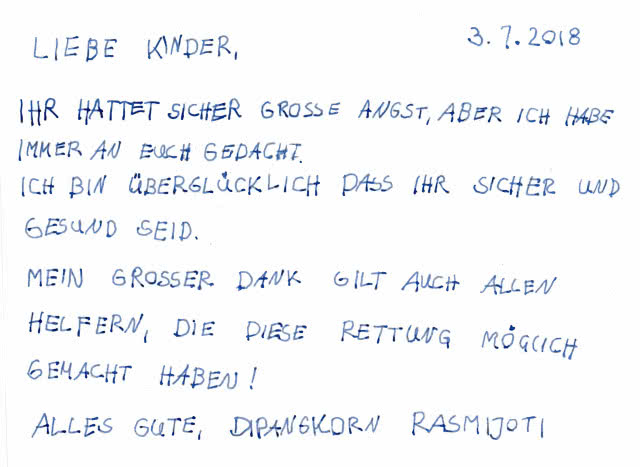 His aunt, Princess Ubolratana, also took to her Instagram to offer her condolences to a former navy SEAL diver who drowned Friday morning during a mission inside the cave.
"RIP PO1 Saman Kunan of the SEALs, former underwater demolition assault unit member who passed away in Tham Luang during his mission to resupply oxygen bottles at 1am on July 6, 2018," the 67-year-old princess wrote. "My condolence to his family and friends. May our hero PO1 Saman rest peacefully in heaven."