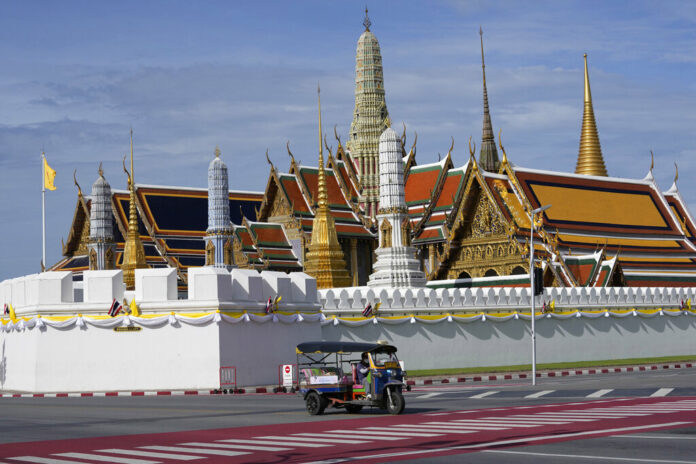 Many Thais expressed pride when a travel website, Travelness.com, recently reported that Bangkok was the most visited city on earth in the first half of 2023 – 22.78 million foreign visitors compared to 19.1 of Paris and London's 19.09 (Dubai clocked in the fourth place at 15.93 followed by Singapore at 14.67).
We should identify and reinforce Bangkok's charms and strengths in order to further cement Bangkok as one of the most popular cities on the planet. Truth be told, Bangkok is a different city if you are working and living in the city as a low-paid working class, lower middle class or migrant labors from neighboring countries.
But first let's look at Bangkok's strengths and charms. And there are plenty. Bangkok is strategically located in Southeast Asia and a major air traffic hub. It is just a few hours away by air from many other major cities in the region, five to six hours to Seoul or Tokyo, just two hours to Hong Kong and Singapore and more.
While the living costs are getting higher, Bangkok for foreign visitors is still a relative bargain, be it hotel or food prices where you can still survive or a shoestring and spend two U.S. dollars a meal on street food or less than 10 dollars for cheap guesthouses and equally affordable massages.
On the other hand, if you can afford, there is the Oriental Hotel, the Peninsula, and several Michelin-starred restaurants in this cosmopolitan city. Many historic sites are easily accessible via care-free Tuk Tuk and both sky and underground railways can get you from point A to Z without traffic and are clean, and not jam-packed compared to Tokyo. People are generally non-judgmental and warm and there are little Arab (Soi Nana), Korean Town, Japanese village (Nihon Mura), and two Chinatowns to explore.
Enough with praising Bangkok. Now, if you are a working class, lower middle class or migrant labors from Myanmar, Cambodia or Laos, Bangkok is a totally different city and not very livable at all.
If you cannot afford a car or cannot regularly pay for a taxi ride or the relatively expensive Skytrain and subway, then your Bangkok experience is totally different from that of foreign tourists. Try waiting for a congested non-aircon bus in air-polluted Bangkok during rush hours. The waiting time can be unpredictable, the ride will occasionally be risky due to reckless drivers.
Next, your accommodation would not be five-stars, in fact it will most likely be tiny apartment and a long commute from your workplace (many migrant workers in the construction sector live in a very modest camp-like environment separated from the rest of Bangkok).
As for food, yes, you can get relatively cheap street food, but many are not healthy if eaten for a prolonged period of time due to MSG and some lower quality ingredients. What's more, while the working class in Europe can save for a year and spend a month vacationing in Bangkok, Phuket or Chiang Mai for their annual summer holidays, the same cannot be said about any savings that may be left if you are a working-class Thais or migrant laborer from Myanmar.
Then there is the annual air pollution from the PM2.5 micro-dust particles, the inconveniences of flood accompanied by nightmarish traffic jams, little green space to relax, and hazardous pavements that is a persistent danger to street walkers.
Bangkok, while is among the most visited places on the planet, is not among the most livable cities on earth, particularly if you are just a working-class Thai. There is a lot to do to make Bangkok a better place for many Bangkok residents and we cannot just count on the governor or accolades from travel websites and foreign visitors.