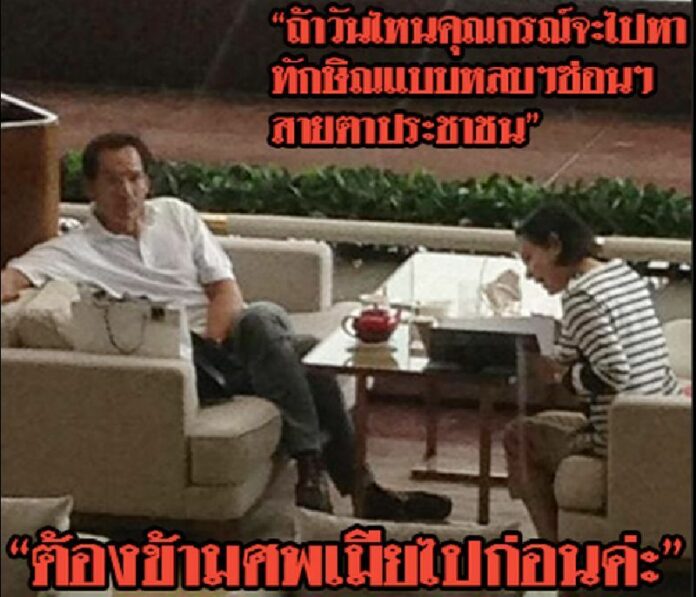 (16 April) Paanthongtae "Oak" Shinawatra, the son of former PM Thaksin Shinawatra, posted a photo that purported to show a top ranking Democrat Party member during his trip to Hong Kong.
Mr. Thaksin has been hopping between his residences in the cities of Hong Kong and Dubai in past few years.
There has been a rumor on social network that Mr. Korn Chatikavanij, the former Minister of Treasury, secretly met with Mr. Thaksin in Hong Kong, presumably for a private cross-party negotiation. Mr. Korn′s wife, Worakorn, denied the rumor, insisting that Mr. Korn would only visit his archenemy "over my dead body".
However, Mr. Paanthongtae wrote on his Facebook that Mr. Korn did travel to Hong Kong and posted the photo as an evidence. He also challenged Mr. Korn to clarify himself.
"If you can?t explain such a simple matter, please stay away from bigger things", Mr. Paanthongtae wrote in his post, "Just say it straightforward: what did you do on that day in Hong Kong? Was it an intentional or an accidental visit? Why did you spend 2 hours waiting to meet someone, and did that person let you meet him?"