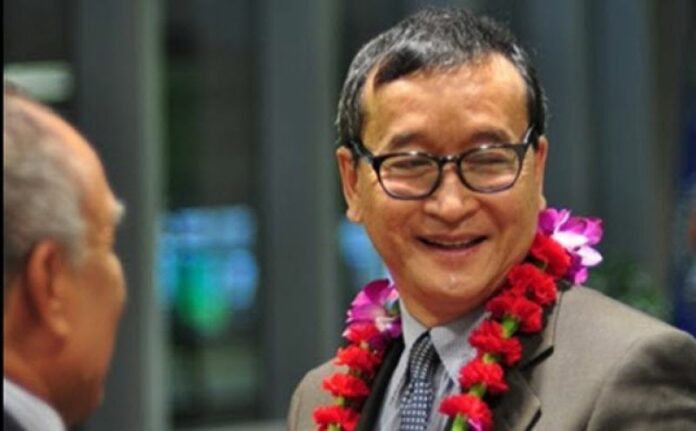 BANGKOK – Thai immigration police yesterday turned away Sam Rainsy, leader of the Cambodian opposition party, as he arrived in the country to attend his book launch event.
The Phnom Penh Post reported the incident, adding that there is no immediate explanation from the Thai and Cambodian authorities.
Mr. Rainsy was scheduled to appear at the Foreign Correspondent Club of Thailand in central Bangkok tonight for the introduction event of his new book "We Didn't Start the Fire: My Struggle for Democracy in Cambodia".
It is understood that the book launch event is to go ahead as planned, and Mr. Rainsy will be speaking to the audience via video conference.
The incident raised speculation about friendly relationship between Mr. Hun Sen, the Cambodian PM, and Mr. Thaksin Shinawatra, the former PM of Thailand. The current Thai government, led by Mr. Thaksin′s sister Ms. Yingluck Shinawatra, is seen as being on friendly term with the Cambodian leader.
The relationship can be gleaned from the relatively calm situation between the 2 countries despite the ongoing dispute over a border temple; the issue flared up violently during government of PM Abhisit Vejjajeeva who was hostile to Mr. Thaksin, and only subsided when Ms. Yingluck came to power.
Thaksin-Hun Sen alliance is present in form of personal relationship, too. In May this year, the son of Mr. Thaksin′s eldest sister married daughter of Mr. Liang Nam, a Cambodian politician with close ties to Mr. Hun Sen. Neither Mr. Thaksin nor Mr. Hun Sen attended the wedding, which was held in Thailand, but the ceremony was hosted by Ms. Yingluck.