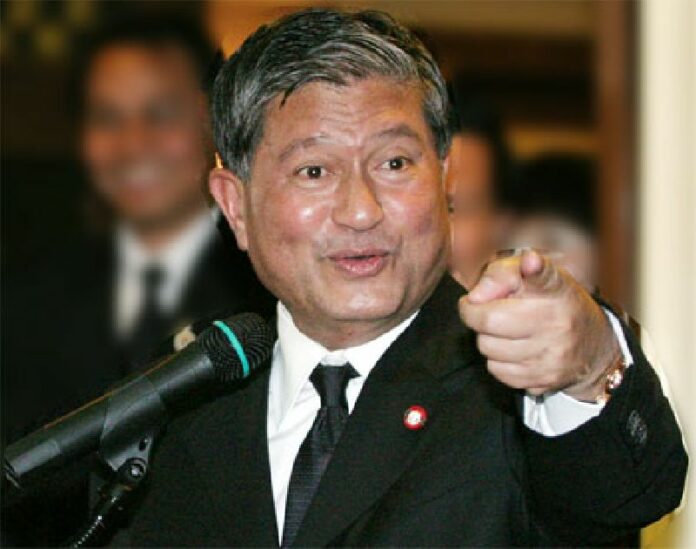 (5
June) Vice PM Chalerm Yubamrung told reporters there is an ongoing conspiracy to overthrow the
government of PM Yingluck Shinawatra.
Mr. Chalerm was speaking to crowd of reporters at the
Government House. He claimed he had attended a 3 hour long meeting with Santibarn (detective
police) and discovered that the plotters are the same movements that campaigned against the
government of then-PM Thaksin Shinawatra in 2005-2006.
He said he had full information on the
plotters? network and he stayed up late at night everyday to discuss their movements with the
police. Nonetheless, he said neither he nor Ms. Yingluck is particularly worried about their
threat.
Mr. Chalerm also said that the plotters are led by an individual with initial S.
This guy is the troublemaker. He is the coordinator. He goes around meeting people and at
11.00 everyday he conspired with his group in Sukhumvit area, the Vice Prime Minister
said.
The reporters asked him whether the society would be confused because there are many
names in Thai starting with S. Mr. Chalerm said there should be no confusion because people
already know him. He′s black and short.
Mr. Chalerm said he would use the laws to deal with
the alleged conspirators. He did not give further details about the plot nor the individuals.
However, our correspondent adds that Mr. Chalerm is known for his flamboyant and sometimes
incoherent statements to the media.