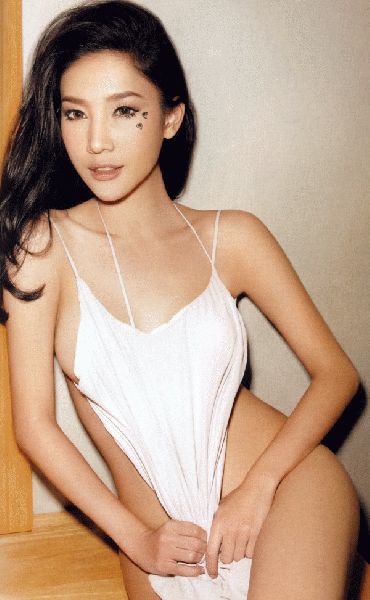 (21 November) The father of a famous actress has pressed charge to the police on her behalf, following an acid attack on her vehicle earlier this week, an attack she believed could be politically-motivated.
Ms. Pattarathida ?Tang Mo? Patcharaweerapong made headlines recently by appearing on the stage of the anti-government protests rally at Ratchadamnoen Avenue, where she gave a fiery speech denouncing former Prime Minister Thaksin Shinawatra, the brother of PM Yingluck Shinawatra.
The celebrity′s political venture quickly earned drawn much criticism from many Redshirts, and even led to Mr. Thaksin announcing via his lawyer he might press libel charges against Ms. Pattarathida, although the former leader later said he would not pursue any legal action.
Later, it emerged that her car was sprayed with chemicals which police identified as acid. The wife of a prominent Democrat leader first broke the news to the public by posting photos allegedly showing Ms. Pattarathida′s car in the aftermath of the acid attacks. The actress yesterday confirmed to the press that the incident did happen.
According to Ms. Pattarathida, she parked the car at her house at 18.00 on 19 November, and she spotted the acid marks on the vehicle when she went out to retrieve her items from her car at 23.00 later that night.
She said she has not dismissed the possibility that the attack was a retaliation to her political remarks, but stressed to reporters that she has not concluded what the motivation of the assailants could be.
"If you ask me whether I?m afraid, well, I wouldn?t know what to be afraid of," Ms. Pattarathida said, "Personally, I think the attackers just want to intimidate me".
Asked about what additional security measures she would take, the actress said she would install CCTVs around her house and has instructed security guards to patrol the area more frequently.
When a reporter asked her whether she would continue to give speeches at the rally on Ratchadamnoen Avenue, the actress explained she would only speak when she feels she has issues to address the crowds.
Pol.Col. Somchai Choeyklin, commander of Kok Kram Police Station, told our correspondent he has been informed by his officers that the chemical appeared to be acid as the actress has claimed.
Earlier today, Ms. Pattarathida′s father has officially filed charges over the incident; his action was required as the car was reportedly registered under his name.
For comments, or corrections to this article please contact: [email protected]
You can also find Khaosod English on Twitter and Facebook
http://twitter.com/KhaosodEnglish
http://www.facebook.com/KhaosodEnglish