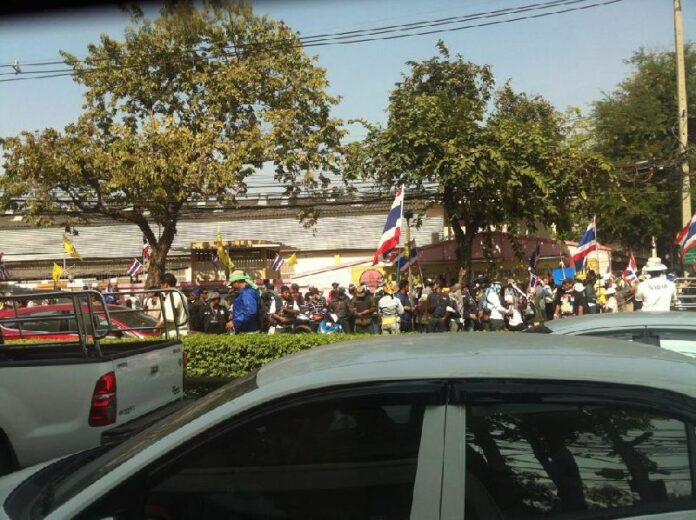 (17 January) Anti-government protesters have forced publishers of ballot papers to close down.
Approximately 100 supporters of the People′s Committee for Absolute Democracy With the King As Head of State (PCAD) marched to the governmental publishing house on Lad Phrao Road earlier today, where they proceeded to cut off the power and water supply into the building.
PCAD has demanded that general election on 2 February 2014 be cancelled in order to pave way for the establishment of an unelected ′People′s Council′, whose members would be selected by PCAD leadership, to rule Thailand as a transitional government.
The government has so far refused to postpone or cancel the election, and PCAD protesters have vowed to do everything they can to prevent the election from taking place.
The protesters also entered the publishing house and instructed officials there to leave, causing the director of the printing operation to temporarily close down the venue.
Officials were eventually ordered to go home for their own safety.
The publishing house is under the supervision of Office of the Welfare Promotion Commission for Teachers and Educational Personnel (OTEP), and it is the sole agency tasked with the printing of ballot papers for 2 February election.
For comments, or corrections to this article please contact: [email protected]
You can also find Khaosod English on Twitter and Facebook
http://twitter.com/KhaosodEnglish
http://www.facebook.com/KhaosodEnglish