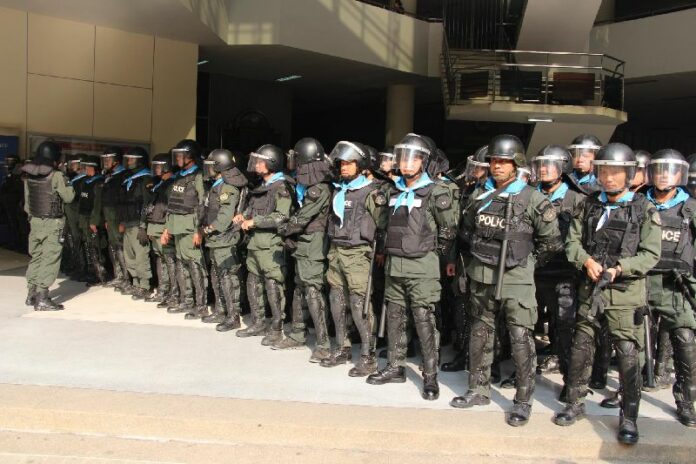 (22 January) The recently-imposed State of Emergency over Bangkok will not affect the general election on 2 February, an Election Commissioner insisted.
Prime Minister Yingluck Shinawatra imposed the State of Emergency yesterday following days of violent incidents in the capital city, including deadly grenade attacks on anti-government protesters. The decree, which gives sweeping powers to the authorities, will last 60 days.
The move has worried many observers, as the 2 February election is only a week away. Some experts have already warned that the election held under State of Emergency may lose its credibility.
Mr. Puchong Nuttrawong, Secretary-General of the Election Commission (EC), said that although the emergency decree in principle bans all forms of political gathering, vote-canvassing rallies and other poll-related activities can go on as they are allowed under election laws.
"The emergency decree will not affect the arrangement of election," Mr. Puchong said.
However, he voiced his concern that fewer people would participate in the election than previous years, citing numbers of advanced voting registrations which are reportedly lower than previous election.
He blamed the relative apathy on the ongoing political crisis and other "obstacles" related to the efforts to organise the 2 February election.
For comments, or corrections to this article please contact: [email protected]
You can also find Khaosod English on Twitter and Facebook
http://twitter.com/KhaosodEnglish
http://www.facebook.com/KhaosodEnglish