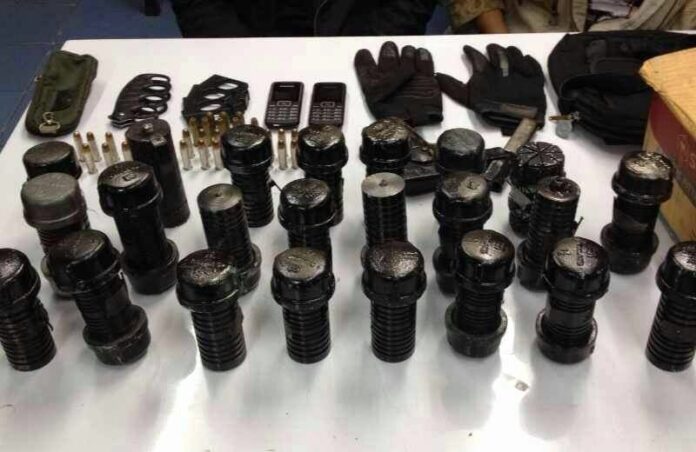 (22 January) The police have interrogated the Redshirt leader of Pathumthani province over his alleged ties to a recent spate of violence in Bangkok.
Pol.Lt.Gen. Kamronvit Thoopkrachang, commander of the Bangkok Metropolitan Police, has previously told the press that he has summoned Mr. Wuttipong Kochthammakul, a coordinator of the United Front of Democracy Against Dictatorship (UDD) in Pathumthani, after many reports tied him to violence against anti-government protesters.
The supporters of the People′s Committee for Absolute Democracy With the King As Head of State (PCAD) came under drive-by shootings and explosive attacks almost nightly at their rally sites across Bangkok.
Last week, two separate grenade attacks on PCAD supporters also killed one protester and wounded scores of others.
Mr. Wuttipong, who is popularly known as Ko Tee, has been accused by anti-government protesters of engineering the attacks.
The Redshirt leader also personally sparked a clash between Redshirts and PCAD supporters in Pathumthani earlier this month, after he drove his vehicle toward a convoy of PCAD demonstrators who were inviting Pathumthani residents to join their campaign against the government.
Pol.Lt.Gen. Kamronvit said Mr. Wuttipong must be held accountable to his actions. "I have instructed the officers to interrogate him in details where he had been during violent incidents," Pol.Lt.Gen. Kamronvit said, "We will also investigate Mr. Wuttipong′s previous offences, and we will investigate who his accomplices are".
Furthermore, Pol.Lt.Gen. Kamronvit said, the police have arrested two individuals in Bang Khen district who were carrying 23 small explosives, a handgun, and a number of ammunition. The suspects will be questioned whether they intended to cause violence to the protesters, while the EOD team will determine whether the confiscated weaponry is linked to any incident, Pol.Lt.Gen. Kamronvit told reporters.
Later in the day, Mr. Wuttipong arrived at Bangkok Metropolitan Police headquarters, where he told his interrogators that he had never been in Bangkok since the protests began; he claimed he has been busy with his radio station in Pathumthani.
Mr. Wuttipong also denied any connection to the arrested suspects, and insisted that he is not behind any violent incidents against PCAD supporters.
The police eventually released Mr. Wuttipong without pressing any charge against him.
For comments, or corrections to this article please contact: [email protected]
You can also find Khaosod English on Twitter and Facebook
http://twitter.com/KhaosodEnglish
http://www.facebook.com/KhaosodEnglish