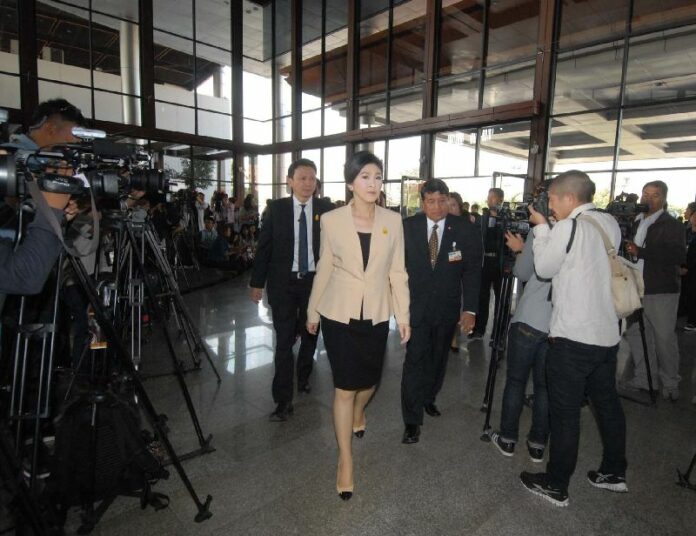 (28 January) The police are drafting plans to ensure that the 2 February election would go ahead smoothly, the deputy police spokeswoman said.
The advance voting for the election, which was held on 26 January, was marred by anti-government protesters′s seizing of numerous polling stations in Bangkok and 10 other provinces, clashes between the protesters and voters, and a shooting incident which killed one protest leader.
There are fears that the protesters, led by the People′s Committee for Absolute Democracy With the King As Head of State (PCAD), would mount an even fiercer campaign to disrupt the poll on 2 February; PCAD has demanded that the election be scrapped in favour of the formation of an unelected "People′s Council".
Citing such possible violence, the Constitutional Court has ruled that the government and the Election Commission (EC) possess joint authority to postpone the election, throwing out the constitutional requirement that the snap election must be held within 45-60 days after a House dissolution.
However, following the highly anticipated meeting between EC officials and Prime Minister Yingluck Shinawatra today, the government has announced that the election will proceed as planned on 2 February.
Responding to the fears that the protests could escalate on the election day, Pol.Col. Vichayakorn Nichabawarn, Deputy Spokeswoman of the Royal Thai Police, said the police force is drafting plans to provide security to the polling stations, and to deter any violent incident.
The main focus of the plan would be to prevent clashes between anti-election protesters and those who wish to vote, and the protection of ballot boxes, Pol.Col. Vichayakorn said.
"The police will ensure, with the best of our ability, that the public can exercise their voting rights," Pol.Col. Vichayakorn insisted.
The police have been heavily criticised for failing to maintain order during the hectic advance voting day of 26 January.
For comments, or corrections to this article please contact: [email protected]
You can also find Khaosod English on Twitter and Facebook
http://twitter.com/KhaosodEnglish
http://www.facebook.com/KhaosodEnglish