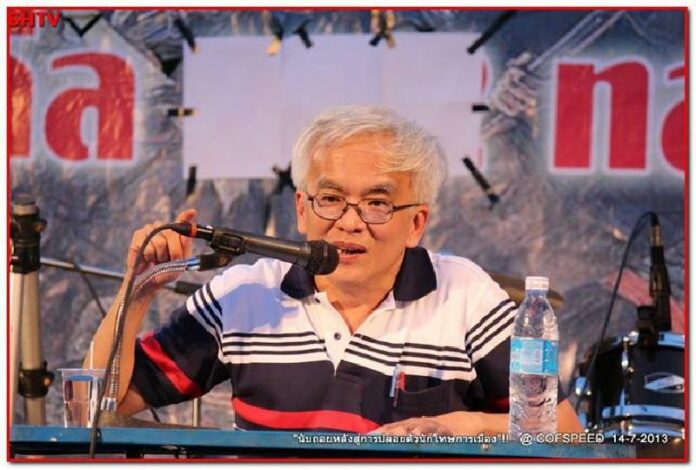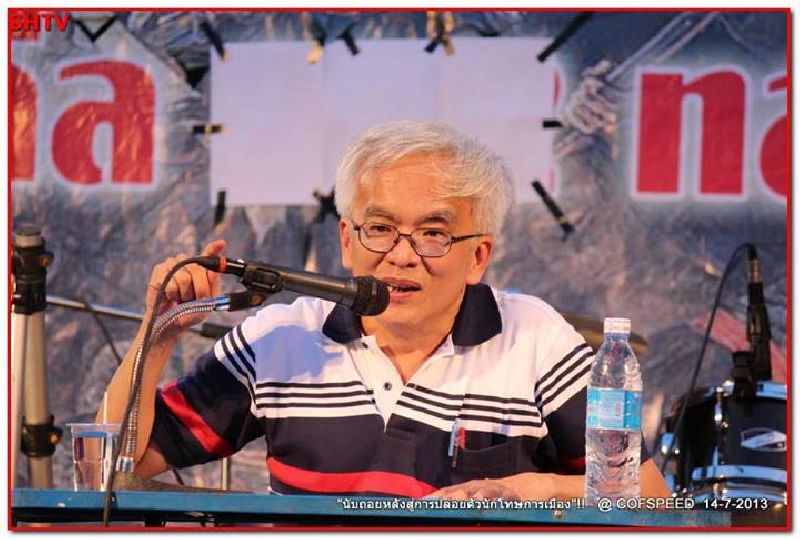 (6 February) The Royal Thai Army is considering a legal action against a prominent historian for his remarks about the monarchy, according to an army spokesman.
Lt.Col. Winthai Suvaree, deputy spokesman of the Royal Thai Army, said in a press conference that Mr. Somsak Jeamteerasakul has gravely insulted the Royal Family in his Facebook posts.
Mr. Somsak, who teaches history at Thammasat University, is known as a rare outspoken critic of the Thai monarchy in a country where any remark deemed offensive toward the Royal Family can be punishable by up to 15 years in prison.
"The army has instructed its legal team to determine which parts [of Mr. Somsak′s posts] can be considered as libelous toward the monarchy," Lt.Col. Winthai said, "Because the army is a part of civil authorities dedicated to protect the monarchy and preserve its dignity".
He warned that any further action that "falsely" insult the Royal Family or lessen the public′s faith in the democratic regime with the King as Head of State would be met with legal action from the army.
Apart from legal procedure, the army will also encourage the use of unspecified "social measures" to deter such inappropriate action, Lt.Col. Winthai added.
"The army would like to call on every sector to keep careful watch, in order to prevent anyone from slandering or insulting our beloved monarchy," the deputy spokesman said.
Mr. Somsak is also facing a separate lese majeste charge filed by the Royal Thai Army in 2011, following his criticism of a televised interview by Her Royal Highness Princess Chulabhorn.
He responded to the army′s latest threat of lese majeste by posting on his Facebook that the army has misunderstood his remarks, as he has been simply parodying and criticising certain type of royalists.
"Can′t the Army Commander-in-Chief read Thai?", Mr. Somsak said.
For comments, or corrections to this article please contact: [email protected]