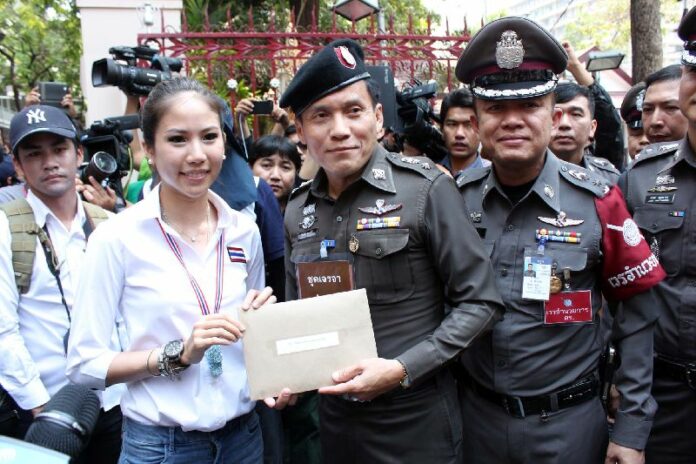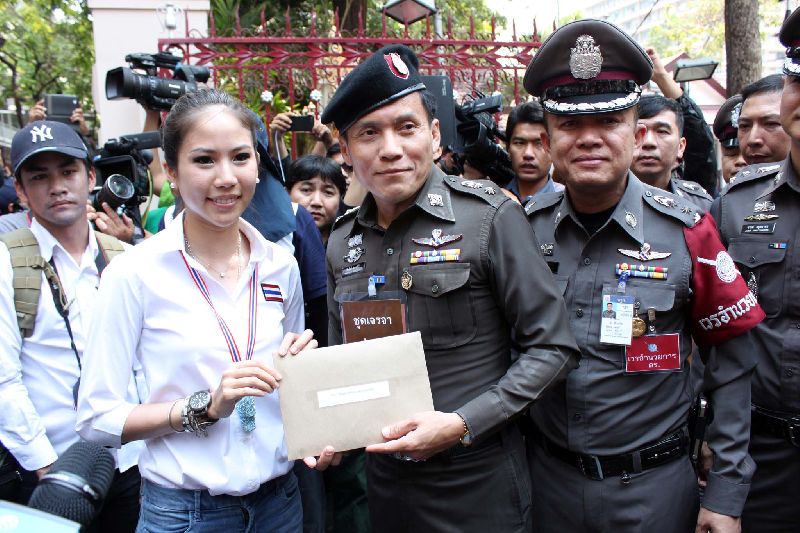 (6 March) Anti-government activists have urged the police to take swift action against a group of alleged "separatists" in northern Thailand.
The activists were led by Ms. Chitpas Kridakorn, a leading member of the People's Committee for Absolute Democracy With the King As Head of State (PCAD) and a former member of the Bhirombhakdi clan, which owns the famous Singha beer.
In a letter handed by Ms. Chitpas to the police at the Royal Thai Police headquarters this morning, the group claimed that a secessionist group called "Sor Por Por Lanna" is currently active in the northern and northeastern regions of Thailand, with the aim of establishing an independent state of Lanna.
It appears Ms. Chitpas' group was referring to a pro-democracy group with similar name which has previously declared that it has no secessionist agendas.
Furthermore, she urged the police to prosecute Mr. Wuttipong Kochthammakul, a prominent Redshirt activist, for his alleged role in the gun-battle between pro-government and anti-government protesters at Laksi district in Bangkok on 1 February.
Mr. Wuttipong has also defamed the Royal Family in many occasions and so deserves legal prosecution, Ms. Chitpas claimed.
Related Story: Army Declares War On Non-Existing Separatists