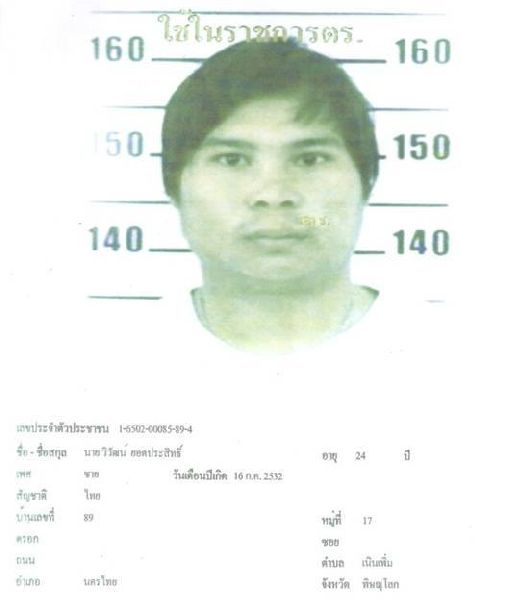 (18 March) The court has approved an arrest warrant on one of armed militants allied to anti-government protesters who engaged in a pre-election gun battle against pro-government protesters.
The militants emerged during clashes in the Laksi district of Bangkok, between the rival protesters on 1 February, one day before the general election.
A pair of gunmen were seen firing a weapon, concealed in a large popcorn bag, at pro-government protesters led by local Redshirts activists, earning themselves the nickname "Popcorn Gunmen".
The violence left a number of people injured, including one elderly man who was left paralysed after being hit by a bullet.
According to a police statement, the Criminal Court has approved the arrest warrant on one of the gunmen who manned the popcorn bag firearm.
The suspect, identified as Mr. Wiwat Yordprasit, is charged with attempted murder, unauthorised possession of firearms and ammunition, carrying firearms into residential area without due cause, and violating the emergency decree which bans the carrying of firearms in a public place.
According to the statement by the Royal Thai Police the identities of three other gunmen are being sought by the police