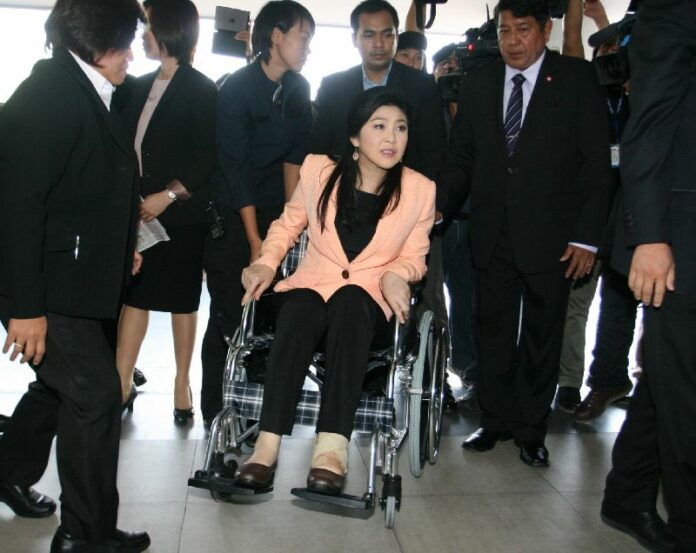 (18 March) Anti-government protesters have called for inquiry into the latest lotto result which, they say, appears to be rigged in favour of Prime Minister Yingluck Shinawatra's supporters.
The protesters are outraged over the number 404, the last three digits of the official first prize number that was also considered as the winning number by the popular underground lotto business.
Media reports indicate that many of Ms. Yingluck's supporters of have won handsomely by wagering on the number, chosen from the license plate of the official vehicle used by the caretaker Prime Minister when she arrived at a noodle shop in Chiang Mai province on Saturday.
Although top officials at the Government Lottery Office have insisted that the correlation between Ms. Yingluck and the lotto result is purely coincidental, anti-government protesters have claimed that the government might have rigged the lotto result to favour Ms. Yingluck's rural supporters.
To voice that suspicion, Mr. Issara Somchai, the core leader of the People's Committee for Absolute Democracy With the King As Head of State (PCAD), led his supporters to organise a rally in front of the Government Lottery Office today.
The protesters are marching in motorised convoy via Bang Sue Tollway.
Another convoy of PCAD protesters headed toward the residence of Mr. Jarupong Ruengsuwan, the Minister of Interior Affairs, at Soi Latprao 19.