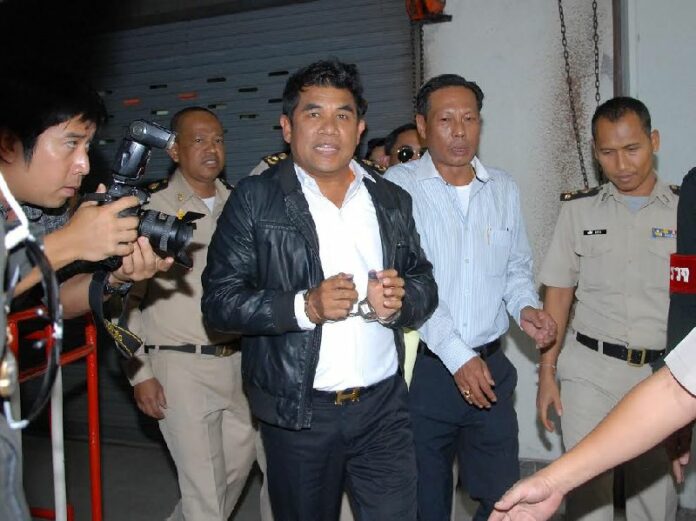 BANGKOK — The Court of Appeals has sentenced a prominent Redshirt activist to two years in prison for allegedly defaming His Majesty the King in the speech he gave at a Redshirt rally four years ago.
Yossawaris Chuklom was a core leader of the United Front of Democracy Against Dictatorship (UDD) during its mass protests in Bangkok in the spring of 2010.
According to the prosecutor, Mr. Yossawaris, who is commonly known as Jeng Dokchik, defamed the monarchy in a speech he gave on a UDD rally stage near Makkawan Bridge on 29 March 2010.
Remarks deemed critical of the Thai royal family are punishable by up to 15 years in prison per offence. Details of Mr. Yossawaris' speech cannot be published due to a strict interpretation of lese majeste laws.
This January the lower court found Mr. Yossawaris guilty of the charge and handed down an unsuspended sentence of two years in prison.
Mr. Yossawaris appealed the sentence, but today the Court of Appeals affirmed the previous ruling and upheld the unsuspended jail term.
The defendant said he would appeal the court ruling for a second time. His lawyer has posted a bail of 500,000 baht to guarantee his temporary release.
Anti-government factions routinely accuse Redshirt leaders of harbouring republican agendas, an allegation the Redshirts repeatedly deny.